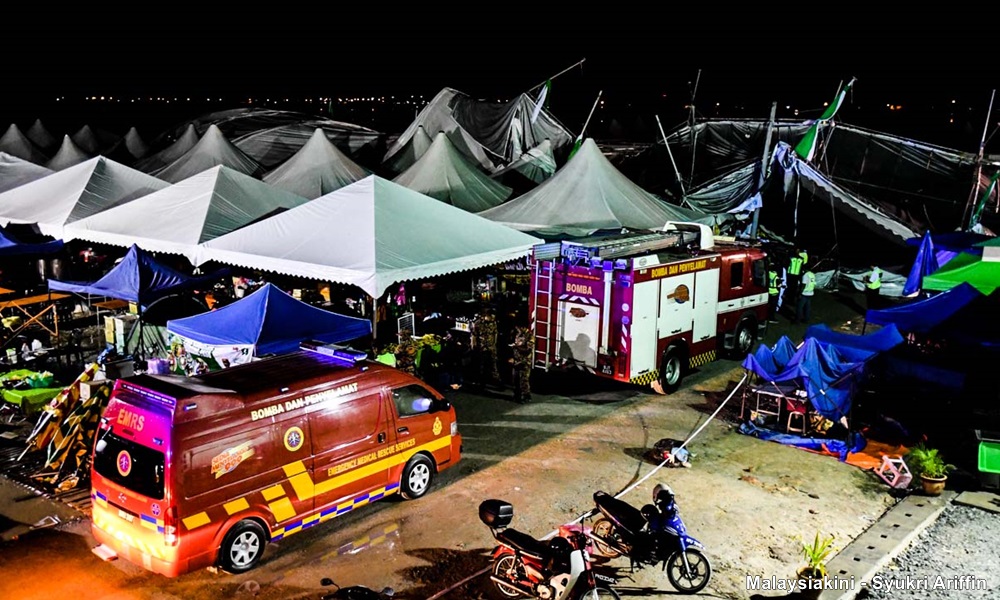 MUKTAMAR
| The 63rd PAS muktamar proceeded as usual today, unrattled by a destructive storm that has been described as an "act of God".
PAS secretary-general Takiyuddin Hassan said there was hikmah (a reason) for the storm, but that the party leadership has decided that the annual assembly would proceed.
"This was fated by God. In legal terms, it is called an act of God," Takiyuddin said.
Last night, at around 7.15pm, a strong gust of wind reportedly hit the Kedah PAS complex, wreaking havoc on a big tent set up for exhibitors and traders.
Takiyuddin said 18, including traders, visitors, and PAS staff were hurt, 13 of whom were hospitalised.
He said the party extended their sympathies to those who had been hurt, and advised the rest of the PAS delegates to be careful as bad weather was expected this evening.
The collapsed tent is currently being dismantled at press time.
The area surrounding the tent has been cordoned off with police tape, and is being guarded by PAS' Unit Amal security personnel.
A power line near the tent has also been knocked off its post, landing on a separate power pole.
Today's session will see delegates debating on PAS president Abdul Hadi Awang's opening speech.- Mkini