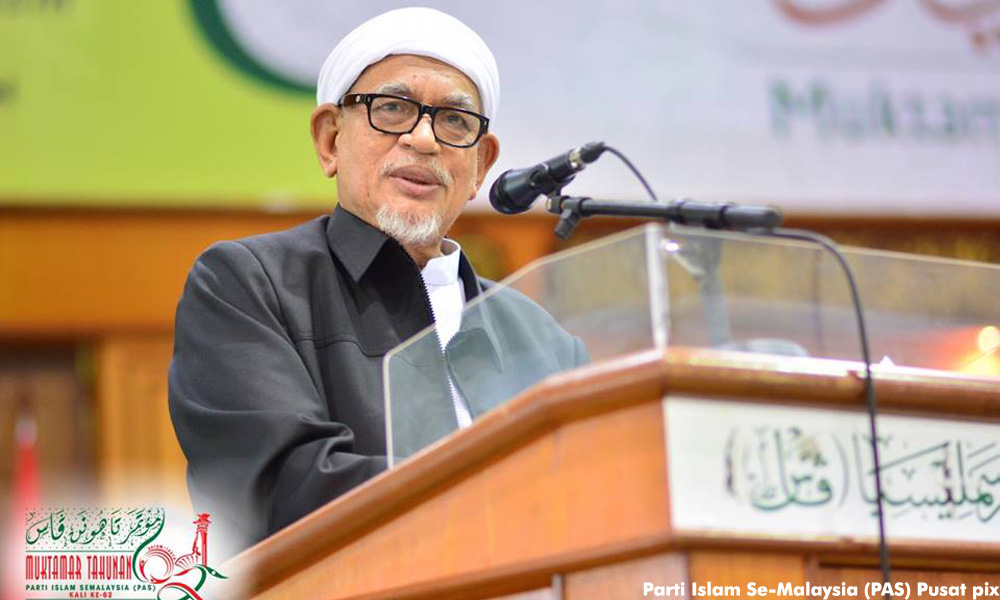 PAS has its own approach to deal with corruption in the government, said party president Abdul Hadi Awang today.
"PAS remains committed to fighting for Malaysia to be free of corruption and a transparent administration as we have shown all this while.
"For decades, PAS has fought the misappropriation of resources and funds in BMF, forex scandal, PKFZ, Maminco, Perwaja Steel, 1MDB and others in our own way," Hadi said at the party's 63rd muktamar.
However, he did not elaborate on the matter in his presidential speech at the party's general meeting, held in Alor Setar, Kedah.
PAS has been accused by critics of not being critical enough of the 1MDB scandal, while also being accused of being involved in corruption itself.
-Mkini