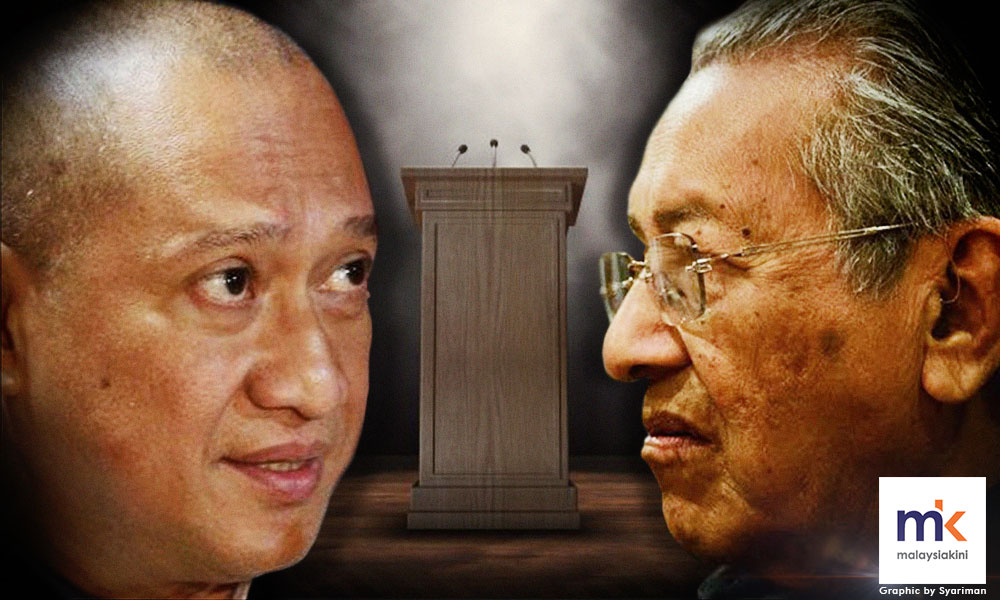 Tourism and Culture Minister Mohamed Nazri Aziz has extinguished hope for the highly-anticipated debate between him and former prime minister Dr Mahathir Mohamad.
"It's over already. (It's) all cleared already what. Anything, you better ask the police first.
"No point we plan (the debate) if the police already premeditated that they do not want to allow it," Nazri told reporters after attending the Bangladeshi opening ceremony of the 'Pohela Baishakh' festival in Kuala Lumpur today.
He said it is not his call and reiterated that it is up to the police.
The debate had been stopped by the police twice, first in Kuala Kangsar, and later in Shah Alam.
The police had initially cited security reasons, as many reports were lodged with the police against the debate.
Mahathir and Nazri were meant to debate on issues such as 1MDB, the RM2.6 billion in Prime Minister Najib Abdul Razak's personal accounts, and the BMF scandal, which occurred during Mahathir's tenure.
Although Najib has denied abusing public funds for personal gain and has been cleared of any wrongdoing by attorney-general Mohamed Apandi Ali, who also confirmed that the RM2.6 billion in the prime minister's accounts was a donation from a Saudi royalty, Mahathir, however, continues to accuse Najib of having a hand in the 1MDB scandal.
Najib's camp, on the other hand, has accused Mahathir of attempting to topple him from power in order to engineer the political ascension of his son Mukhriz.
'Ask the court, they know better'
On a separate matter, Nazri said that the court has already made its decision in striking out the public misfeasance suit against Najib filed by Mahathir and two others.
"You ask they court, they know better.
"If (Mahathir and the other plaintiffs) want to appeal, they can appeal, but it is not for me to comment.
"The court has decided that the case, in the first place is vexatious and a waste of both the court's and the public's time and cost," he said.
Yesterday, a Kuala Lumpur High Court judge
struck out
the misfeasance in public office suit on the basis that Najib, as prime minister, is not a public officer.
Hence, the judge said, the suit has no cause of action.
The judge later explained in detail why Najib is not considered a
public official
in his 31-page decision.- Mkini