The High Court in Kuala Lumpur today struck out the misfeasance in public office suit filed by former prime minister Dr Mahathir Mohamad and two others against Prime Minister Najib Abdul Razak.
Justice Abu Bakar Jais ruled that Najib, as the prime minister, is not a public officer and hence the suit has no cause for action.
The judge allowed the application to strike out the suit and ordered Mahathir, along with Khairuddin Abu Hassan and Anina Saadudin, to pay RM30,000 in costs.
The trio had filed the
RM2.642 billion suit
in the High Court in Kuala Lumpur on March 23 last year, naming Najib as the sole defendant.
Mahathir's lawyer Haniff Khatri Abdulla said they would appeal the decision.
This means that Mahathir and the others cannot sue Najib as he is not a public official or a public officer.
The judge made the ruling in chambers and decided to strike out the suit without hearing the merits of the application.
Justice Abu Bakar based his decision on the Federal Constitution and the Interpretations Act 1948 and 1967, under which the prime minister, ministers, deputy ministers, and political secretaries are not considered public officials but as members of an administration.
Lawyers Cecil Abraham and Mohd Hafarizam Harun appeared for Najib.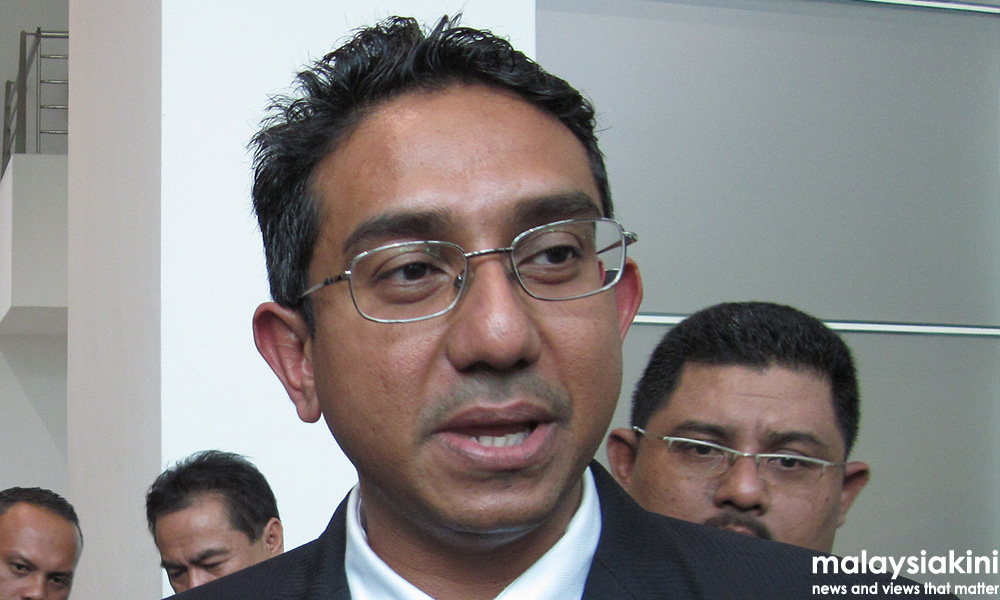 Hafarizam (
photo
) said as the main issue is whether Najib is a public officer or a publiic official has been decided, the court ruled that it need not go into the suit.
Haniff said the judge made a comment in his judgment that the public may find this hard to believe, but he was bound by the Federal Constitution and the Interpretations Act.
The court, Haniff said, added that it is up to the legislature to amend it.
Haniff said the court had departed from the view on former Selangor menteri besar Dr Khir Toyo's (Balinese mansion) case as that was with regard to a criminal case and the definition of a civil servant.
Hafarizam pointed out that besides Mahathir's suit, there are two other suits filed by former minister in the Prime Minister's Department Zaid Ibrahim and Petaling Jaya Utara MP Tony Pua.
He indicated that the same grounds were made with regard to striking out the suits by Pua and Zaid.
However, both Hafarizam and Haniff acknowledged that the High Court is not bound to make a similar decision as this is the same level of court.
There is another suit filed against Najib, recently, by former senator Ezam Mohd Noor.
Commenting on the decision, Khairuddin said it may seem strange, but they would take the matter all the way to the Federal Court.
"If this fails up to the Federal Court, then let the 30 million Malaysians decide in the ballot box. I believe that Najib's period is about to expire," he added.
Anina said she would continue to persevere, despite the two years of struggle in bringing this matter up.
"Najib should represent and look after the welfare of the 30 million Malaysians and not do this," she said.- Mkini