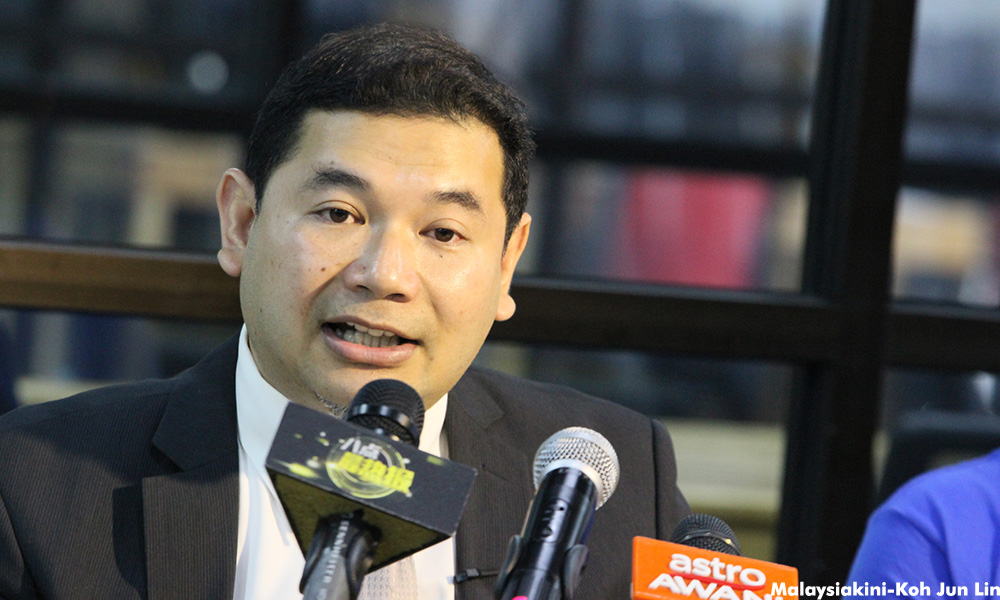 Pandan MP Rafizi Ramli has reminded PAS Youth he had won his seat in the last general election with a far larger majority than PAS representatives and hence was not afraid to stand in the next eletion.
However, said Rafizi in response to PAS Youth Selangor delegate Mohamed Sukri Omar, it was not a question if he was "man enough" to contest, but that of the BN regime disqualifying him through legal action.
"I find (Sukri's challenge) hilarious because if not for Prime Minister Najib Razak's administration that has hauled me to court (whether for criminal charges or civil suits), I would surely contest the Pandan parliamentary seat," said Rafizi in a statement today.
He was commenting on Sukri at the PAS Youth muktamar yesterday, who said, "If he is
anak jantan
(a man) then contest (again) in the Pandan parliamentary seat in the next general election.
"If he is a man, then be prepared to face Muslim youths whose spirit will not waver," said the PAS delegate in reaction to Rafizi's claims of ex-PAS deputy president Nasharudin Mat Isa having allegedly receiving funds from former 1MDB subsidiary SRC International.
Rafizi in his defence noted his Malay support was solid, based on his performance at the last general election in 2013, as compared with other PAS candidates, particularly in the state seats under Pandan.
-Mkini