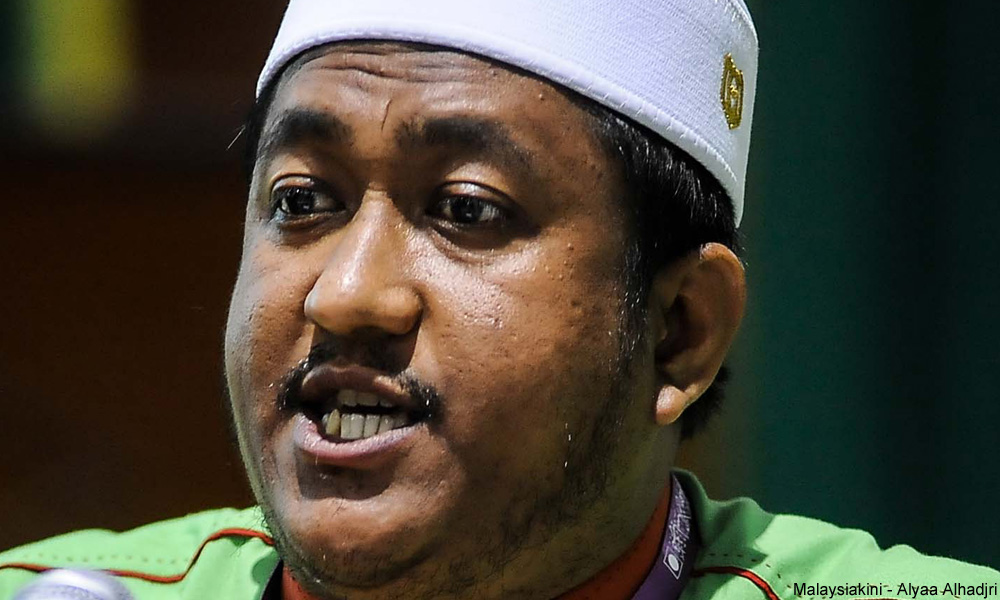 MUKTAMAR
| Terengganu PAS will field candidates in every seat during the next general election, leaving no room for PKR.
PKR had fielded one candidate for Parliament and six for state legislative assembly in Terengganu during the last general election.
At the time, the only PKR candidate that won was Azan Ismail, who now represents Bandar in the state legislative assembly.
Terengganu PAS' ambitions were laid out by delegate Kamaruzzaman Abdullah who said the party will field eight candidates for parliament and 32 candidates for the state legislative assembly seats.
He did not mention sharing seats with PKR or any other parties.
PAS had campaigned alongside PKR in Terengganu since 1999. During the last general election, Umno formed the state government with a two-seat majority.
Spruce up party's 'tarnished' image
Kamaruzzaman also urged the party to repair its "very tarnished" public image.
Among others, Kamaruzzaman said PAS was seen as an ally of Umno, although this was "illogical".
He suggested that party leaders must present the party in the correct light on social media or instant messaging applications.
"Organise courses for PAS leaders at all levels, so that what they post on social media and WhatsApp groups really represent PAS
"Do not allow conflict to happen, especially when we have the media, who is always monitoring what we say and do," he said.
Critics, said Kamaruzzaman, were claiming that PAS was losing its "pro-rakyat" image, but this was far from the truth.
"These are all lies and slander, we are always with the people. That is why PAS and its supporters must be proactive in their fight against slander," he said.
Don't neglect professionals
Kamaruzzaman also proposed that PAS must create the perception that the party was a combined effort of the professionals and ulamak.
He reminded that several leaders, described as professionals, have left the party to form splinter group Parti Amanah Negara and Pakatan Harapan.
Kamaruzzaman said PAS needs to win the hearts of youth, especially young women, to realise the party's dream of recapturing Terengganu.
The age group in question represents 70 percent of new voters, he noted.
He acknowledged that it is a challenge to attract votes from young women as this is the "life-line" of Umno.
"Can PAS approach the grassroots, supporters of BN or Umno, who have lost faith in their party? PAS should approach them so that they can support us," he said.
"We should also focus on the second generation from Felda, who are now exposed to much information.
"If we can do all these, God willing, our plan to
capture five states
in the coming polls will not remain rhetoric but become a reality".- Mkini