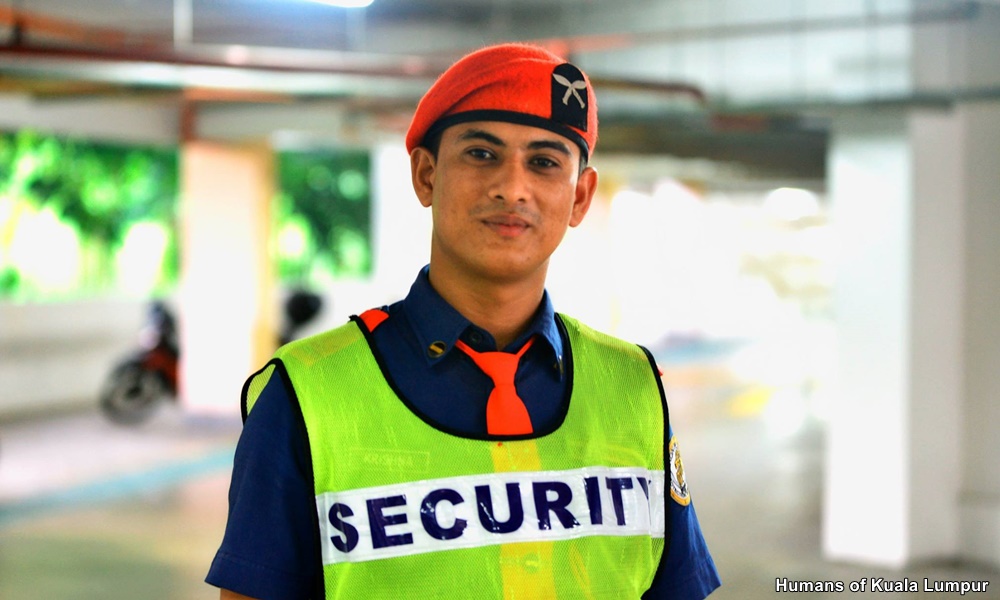 If one walks around any shopping mall in the country, one will find most of the security guards are foreigners. There are many shopping malls in the country, hence the number of foreign guards is extremely large.
I wonder why can't these malls employ local people?
Cost? The government should provide incentives for them to employ locals. As we know a lot of locals, especially under-educated Chinese, don't have a proper job, thus they engage in odd jobs and sometimes illegal jobs, like runners for prostitution, illegal lotteries and moneylenders, and gambling operators.
The main problem why these people are reluctant to be recruited into the security force is because they are not enough numbers of the same kind and creed in the force.
People need socialisation with their own creed even in the workplace, and so if there are sufficient number of the same kind and creed, there is no reason why Chinese youths would not take up the job.
Unlike army personnel who have to be stationed in the remote areas and and living in harsh conditions, these shopping mall guards are stationed in air-conditioned and lively environments. And why give this privilege to foreigners who are suppose to help us do the 3D (dirty, dangerous and demeaning) jobs?
Worse still, these foreign guards look like they are one class above our common people walking like discipline masters with their walkie-talkies bursting, and screening the passers-by.
These disciplinary jobs should be done by locals with integrity and with some good education, and not by foreigners who can't find a good job in their own country, and who can't speak a reasonable amount of English, an international and a respected language globally.- Mkini