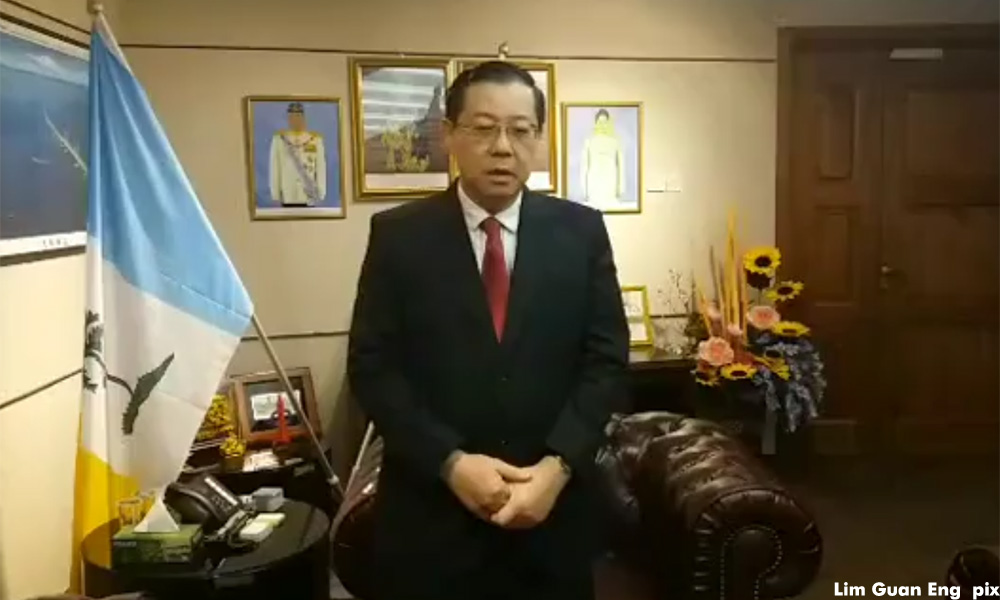 There are no non-Muslims who want to become prime minister of Malaysia, Penang Chief Minister Lim Guan Eng said today.
This is in response to the motion passed by the PAS Ulama council at its muktamar yesterday to amend the Federal Constitution so that only a Malay-Muslim can become the prime minister.
"I am quite sad about a motion at the PAS muktamar in Kedah, which seems like they are trying to bring up racial and extreme sentiments that the prime minister must be Malay and Muslim, as if there are non-Muslims who want to claim that position.
"I feel like this should not be an issue because there are no non-Muslims who want to claim the prime ministership. The opposition candidate for prime minister is Malay-Muslim, that is Anwar Ibrahim.
"That is why, this action from PAS looks like they just want to create hatred and fear among the Malay-Muslims against the non-Malays," Lim said in a video posted on his Facebook today.
PAS may represent part of the Malay-Muslim population, but Lim said that this motion of theirs was not done in the Malaysian spirit.
Malaysia, Lim reminded, is a multi-racial country, and such actions are unhealthy, especially as there are leaders insulting non-Malay and non-Muslim leaders.
The country should be heading towards an environment that is based on justice and freedom, and against corruption, he added.
Yesterday, it was reported that PAS Ulama council had approved the motion that the prime minister must be Malay and Muslim.
This approval will enable the PAS central leadership to urge the government, through the party's MPs, to amend the constitution to reflect this. -Mkini