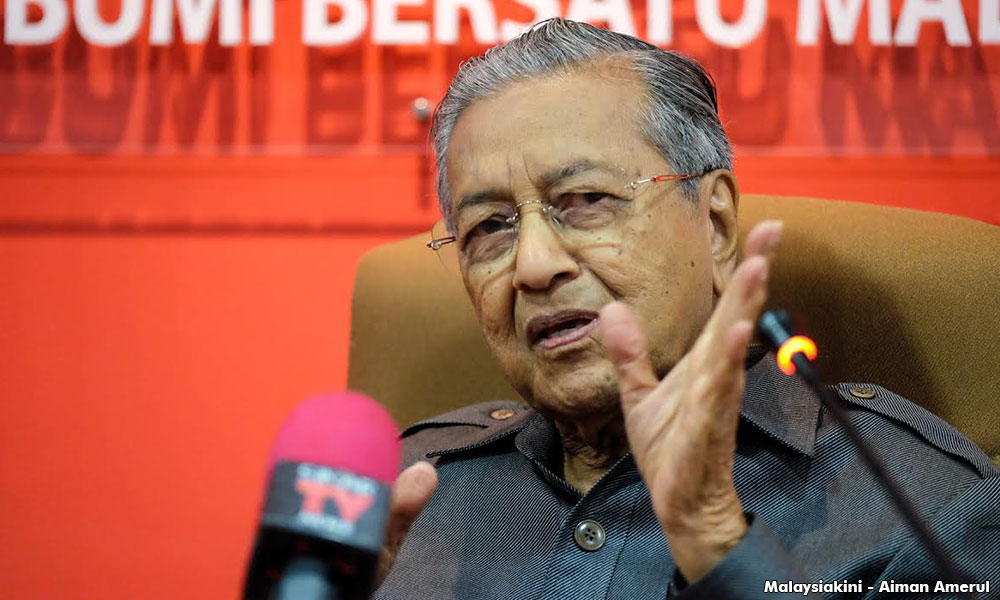 Former premier Dr Mahathir Mohamad is puzzled with the Kuala Lumpur High Court's decision to
dismiss
his suit against Prime Minister Najib Abdul Razak for misfeasance in public office.
In striking out the suit filed by Mahathir and two others, justice Abu Bakar Jais ruled that Najib, as the prime minister, is not a public officer as defined in the federal constitution, and hence the suit has no cause of action.
Mahathir in response asked if that were the case, then what would the prime minister be.
Citing the case of Penang Chief Minister Lim Guan Eng, who has been charged with corruption, Mahathir pointed out how Lim is facing trial despite his position as chief minister.
"In the case of Guan Eng, he is ( considered a public officer)," Mahathir told Malaysiakini.
"So if the chief minister is a public figure, is the prime minister a coolie?" he quipped.
Last year, Lim claimed trial to two counts of corruption, related respectively to a case of land conversion from agricultural to residential, and the purchase of a RM2.8 million bungalow at below market value.
Lim was charged under Section 23 of the MACC Act for allegedly using his position to obtain gratification for himself and his wife, Betty Chew Gek Cheng, by approving the land conversion in Balik Pulau for applicant Magnificent Emblem Sdn Bhd.
Meanwhile, in yesterday's High Court decision, justice Abu Bakar had cited the federal constitution and the Interpretations Act 1948 and 1967, under which the prime minister, ministers, deputy ministers, and political secretaries are not considered public officials but as members of an administration.
Earlier, during a Seputeh DAP fundraising event in Kuala Lumpur, Mahathir was welcomed with loud cheers and applause by the mostly Chinese crowd of over 500 people.
The crowd cheered the 92-year-old during his speech and jostled to take selfies and shake hands with the premier when he arrived and as he left the programme.
Some even went up to his table to take photographs with him while the programme was ongoing.- Mkini