National journalism laureate A Kadir Jasin has said Prime Minister Anwar Ibrahim would be committing harakiri if he selects Umno president Ahmad Zahid Hamidi as deputy prime minister or appoint him to any position in his government.
Kadir said the move would give a bad image to the government just as it begins to gain support from more parties.
"But if he does it, he (Anwar) will commit harakiri.
"He will lose support from his own supporters and make on-the-fence supporters - who started to like him - stay away from him," said Kadir.
Harakiri, or seppuku, is a form of ritual suicide by disembowelment practised in ancient Japan.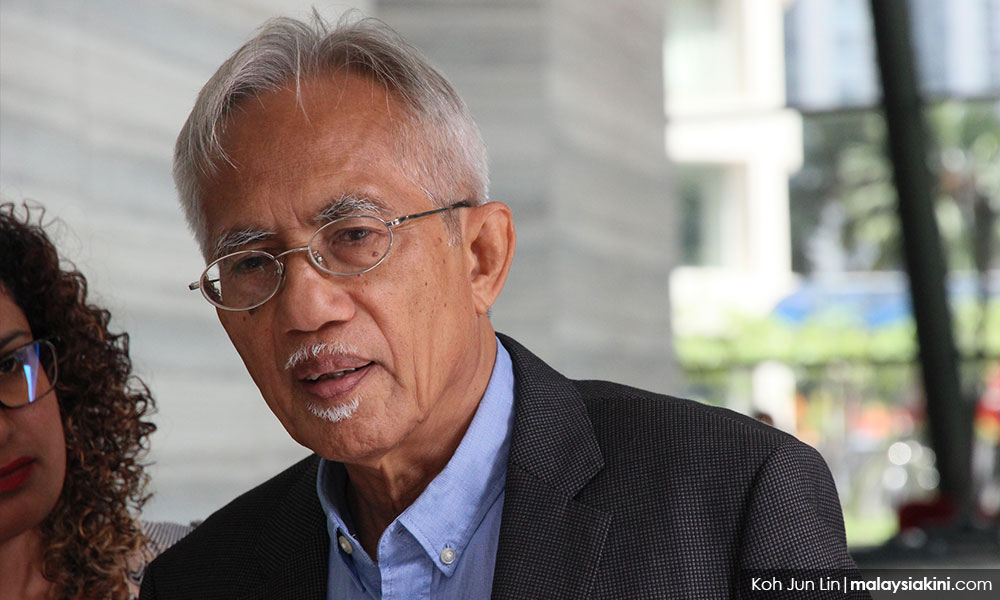 Six days after Anwar (top picture, left) took his oath of office as prime minister, many are waiting for the formation of a new cabinet after the end of the 15th general election that took place on Nov 19.
The election's inconclusive results, in which Pakatan Harapan won the most seats at 82 but not enough to achieve a simple majority in Parliament to form the government, meant Anwar required support from BN to become prime minister
Golden opportunity
Zahid (top picture, right), who is BN chairperson and Umno president, is currently facing graft and abuse of power charges in court.
Zahid was ordered to defend himself against 47 criminal charges of breach of trust (CBT), corruption and money laundering linked to tens of millions of ringgit in funds from Yayasan Akalbudi.
In another case, he was acquitted of 40 corruption charges linked to the foreign visa system by the High Court in late September. The prosecution is appealing the decision and the Court of Appeal is scheduled to hear the case on Jan 10.
According to Kadir, Anwar's refusal to use the Mercedes Benz S600 - which was recently acquired by the Prime Minister's Department prior to his naming as PM - and his move to reduce the size of the cabinet were positive moves made by the new prime minister.
"But if he brings his 'old friend' into the cabinet, he will tarnish his image as a reformist and as someone who stands firm on good governance, transparency and accountability," he said, referring to Zahid.
Kadir said that the move would be seen as an insult to those who supported Harapan in the last two general elections, who believed in Harapan's principles of wanting to form a "clean" government.
"Let's hope and pray that Anwar will prioritise the interests of the rakyat and the integrity of the country over short-term political considerations and personal interests.
"Since he has worked so hard to get to this day, he should not just throw away this golden opportunity," Kadir added. - Mkini