Newly minted Prime Minister Anwar Ibrahim's meeting with the Yang di-Pertuan Agong yesterday has fuelled speculation that it has to do with the formation of the new cabinet.
This comes amid a photo posted by Istana Negara yesterday showing Anwar having an audience with the monarch, saying that it was his first audience with Sultan Abdullah Sultan Ahmad Shah since being appointed as the country's 10th prime minister - but no details were provided on the agenda of the meeting.
Since he was sworn in as prime minister last Thursday, the Pakatan Harapan chairperson has yet to announce his new cabinet, which is still on the drawing block, except that it would be smaller in size compared to the previous administrations.
Anwar told the media on Monday that an announcement would be made "as soon as possible", but hinted that the process won't be so quick as he would need to listen to all "as the unity government involves many parties".
A source close to the top office of a party that supports the unity government claimed the announcement may be made as early as today (Wednesday).
"Wait for the announcement," said the party insider.
"It might happen tomorrow (today)," he added.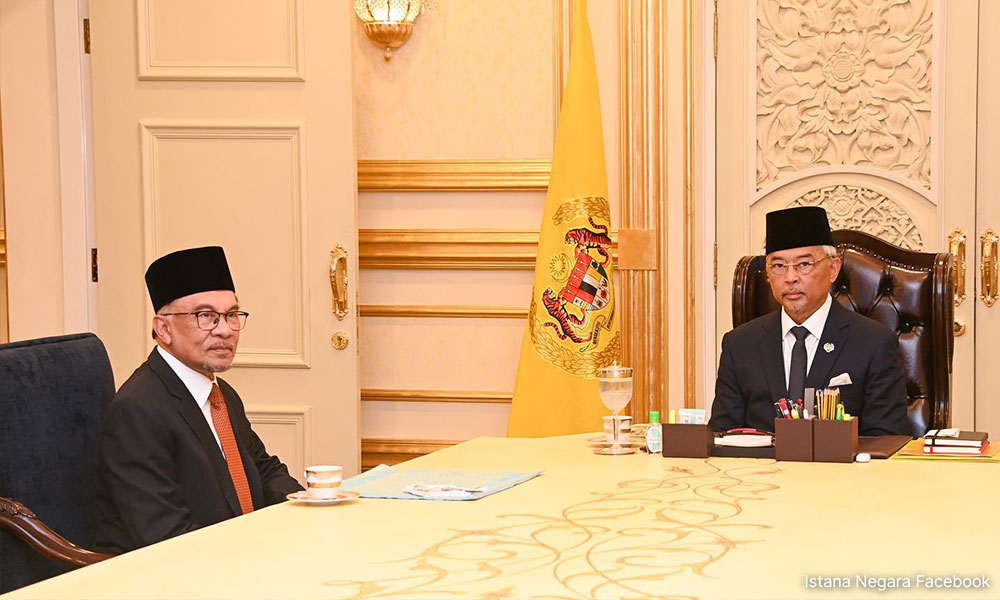 However, an aide to Anwar played down the speculation, saying that Anwar's audience with the king yesterday was only a formality after several days in office.
"No... See the table, it was empty," said the aide, pointing out the table between Anwar and Sultan Abdullah as in the photograph from Istana Negara.
He also denied that there would be any announcement made on the new cabinet today.
According to the aide, he would know if there was such a plan as Anwar's officers would have to make preparations in advance.
PKR information chief Fahmi Fadzil, who is part of the party's top leadership, also denied having information on Anwar's new cabinet. - Mkini