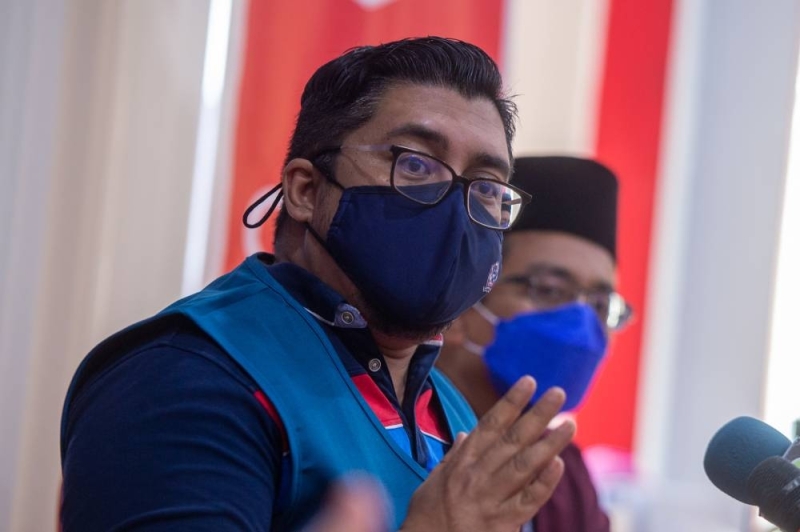 JOHOR BARU, Nov 29 — Pro-Perikatan Nasional (PN) activist and politician Badrul Hisham Shaharin has been summoned by the police in connection with the alleged illegal mining of natural resources in Mersing.
The 44-year-old former PKR activist is expected to present himself to the Mersing district police headquarters at 2.30pm tomorrow for his statement to be taken.
Badrul Hisham, or better known as Chegubard, said that he was informed by the Mersing district police that they have opened an investigation paper on him.
"It is in relation to gold mining, sand mining and also other natural resources in Mersing that were said to have a negative impact on the people of the district.
"As a responsible citizen, I will be at IPD Mersing to be questioned," said Badrul Hisham, using the Malay abbreviation for police district headquarters, on his official Facebook today.
Badrul Hisham, who is now politically aligned with PN and Parti Pribumi Bersatu Malaysia (Bersatu), had alleged during a 15th general election (GE15) campaign ceramah at Felda Tenggaroh 6 in Mersing on November 16 that natural resources were being illegally mined in the district.
Since then, several non-governmental organisations (NGOs) have lodged police reports over the allegations.
Prior to that, Badrul Hisham also had claimed that purported agents acting on behalf of Mersing Barisan Nasional (BN) candidates had used money politics to canvas votes during the GE15 campaign.
On the police probe, he alleged that the newly-installed BN and PH government were using its "unrestrained and autocratic authority" to silence him.
"To the politicians, stop being a tool for capitalists in oppressing the community.
"I wonder what Act my case will be investigated under?" he said, adding that he is mentally prepared should the authorities decide to investigate him under sedition laws. - malaymail