PAS president Abdul Hadi Awang denied claims that his party has "extremist" elements by confirming MCA and MIC signed statutory declarations (SDs) supporting Perikatan Nasional to form the federal government.
He also pointed to the "non-Muslim" Gerakan, which is one of PAS' partners in the PN coalition.
"My answer is practical. We have Gerakan, non-Muslims with us. We work together with everyone.
"What is pulling MCA, MIC, and Sabah parties to give us SDs to support us forming the government recently? Except for DAP," said Hadi to a reporter's question at a press conference in Bandar Baru Rompin, Pahang, last night.
A video excerpt of the press conference was uploaded onto Hadi's Facebook page today.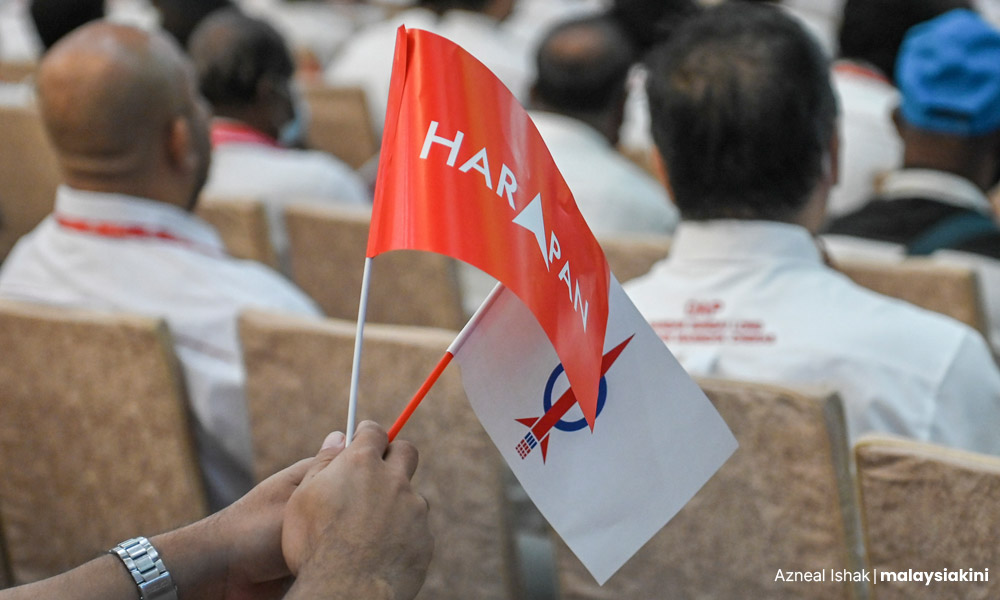 DAP has come under fire since the 15th general election campaign trail by political opponents who linked the party to being anti-Islam, anti-monarchy, communist, and Islamophobic, among others.
PAS and PN have also faced criticisms recently for allegedly playing up racial and religious issues to garner support from the Malay population.
In the wake of GE15, there was a proliferation of posts from various social media users that were seen to be fanning the flames of racial and religious tensions.
The police and the Malaysian Communications and Multimedia Commission (MCMC) have since warned social media users not to use the platforms in a provocative manner that could lead to public unrest. - Mkini