A one-off government-to-government arrangement for the urgent recruitment of 10,000 Bangladeshi workers to Malaysia has taken two months before a scheduled arrival today involving the first group of 30 workers.
Bangladeshi newspaper New Age reported that the workers, who are sent by state-owned Bangladeshi Overseas Employment and Services (BOES) Ltd, travelled free of charge as all related costs will be borne by employers in Malaysia.
New Age quoted BOES managing director Mallick Anwar Hossain as saying that they were sending workers bound for different sectors in Malaysia, particularly plantations facing an urgent labour shortage.
"Of the 10,000 workers, we received a demand for 1,000 workers from six Malaysian companies and finalised who should be hired in what categories.
"And that accounts for 700 workers while the rest will follow suit," Mallick reportedly said.
"It will cost 45,920 Bangladeshi Taka (RM2,016.59) for each worker, which will be paid by the hiring company (employer)," said Mallick.
The cited cost is significantly lower than previously reported industry figures for departures through private manpower agencies, estimated to be as high as 450,000 Bangladeshi Taka (RM22,000) - a situation attributed to problems of debt bondage, an element forced of labour.
New Age also quoted Mallick as saying that he was unsure when the process of sending 10,000 workers would be completed, citing "political disruptions" in Malaysia.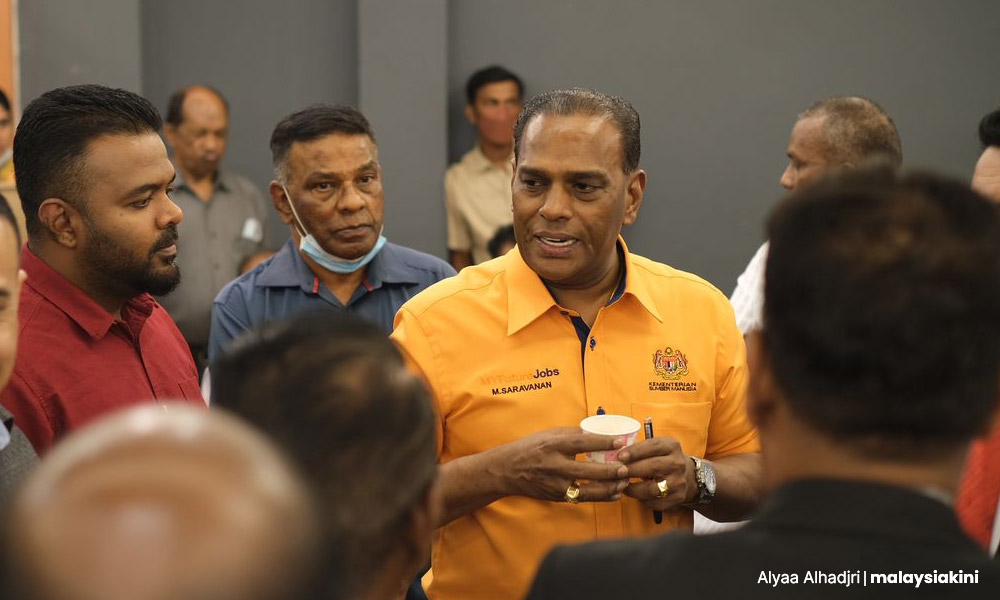 Former human resources minister M Saravanan had on Sept 29 confirmed the one-off arrangement made with Bangladesh despite insisting there were "no problems" in the overall recruitment of migrant workers from all 14 source countries.
He also previously said while Malaysia enforced a "zero-cost policy" for all migrant workers, the government has no control over any costs incurred in source countries.
Labour migration to Malaysia from Bangladesh resumed on Aug 8 after a suspension of more than three and a half years since September 2018, enforced by the then Pakatan Harapan government after the 14th general election as part of its reform initiatives.
Bilateral negotiations to reopen the labour market were concluded after three years with a memorandum of understanding signed by the previous BN-led government in December last year. - Mkini