Police have been urged to investigate an audio clip allegedly portraying an MP suggesting that Perikatan Nasional (PN) will try to oust DAP and PKR from the government.
In a police report, Amanah member Mohamad Rafiq Izzuddin Mohamad Sharuddin who alleged that the person in the audio recording was speaking of a putsch similar to the Sheraton Move that happened in February 2020 which led to the collapse of the first Pakatan Harapan government.
Rafiq argued that what was being said in the clip alluded to a violation of Section 124C of the Penal Code which referred to acts detrimental to Parliamentary democracy.
The 52-second recording was uploaded by Twitter user @lady_bugg11 on Nov 25, a day after Anwar Ibrahim was sworn in as prime minister.
"The incident that took place before will happen again because our numbers are large and a lot of people don't want to be with DAP, PKR and Anwar.
"We will take measures, plan our strategies for us to ensure that PN rules Malaysia," the person was heard saying in the audio clip.
Although Rafiq named the person allegedly in the clip, Malaysiakini is withholding his name pending a response to a request for comments.
4 other police reports
Rafiq's police report was among five lodged today against PN figures at the Dang Wangi district police headquarters.
Among others, there were police reports against allegations that Anwar was colluding with Israel, PN Padang Serai candidate Azman Nasruddin claiming that the federal government was "kerajaan zina" (adulterous government) and PAS president Abdul Hadi Awang's "referee moving the goalpost" remark.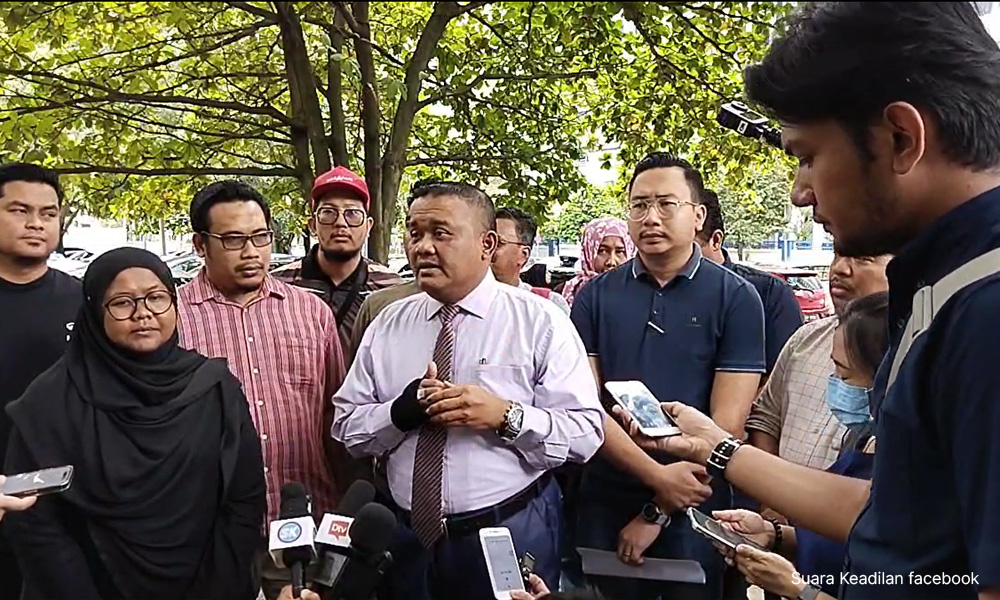 Meanwhile, Federal Territories Amanah Youth chief Asmaaliff Abdul Adam, who accompanied Harapan supporters at the police station today, told reporters suggestions that the Yang di-Pertuan Agong was unfair in the appointment of the prime minister were baseless.
He said Harapan had won the most seats in the election and thus the Agong had appointed the coalition's leader Anwar to the country's top job.
"The law allows for the Agong to see who has the majority. We have to abide by the law and not accuse the Agong of being a biased referee.
"It is treason for those who do so. I hope the police can expedite investigations to ensure that this matter does not recur," he added. - Mkini