Despite a slight drizzle, about 100 people turned up at Universiti Malaya to hold a memorial for the victims of the Urumqi fire in China's restive far western Xinjiang region.
Last Thursday, a fire in a high-rise building in Urumqi, the capital of Xinjiang, killed 10. It was claimed that residents could not escape because the building was partially under Covid-19 locked down, but the authorities have denied this.
The candlelight vigil started at 7.45pm after the organiser, Universiti Malaya Association of New Youth (Umany), negotiated with the auxiliary police in the campus to allow the event to proceed.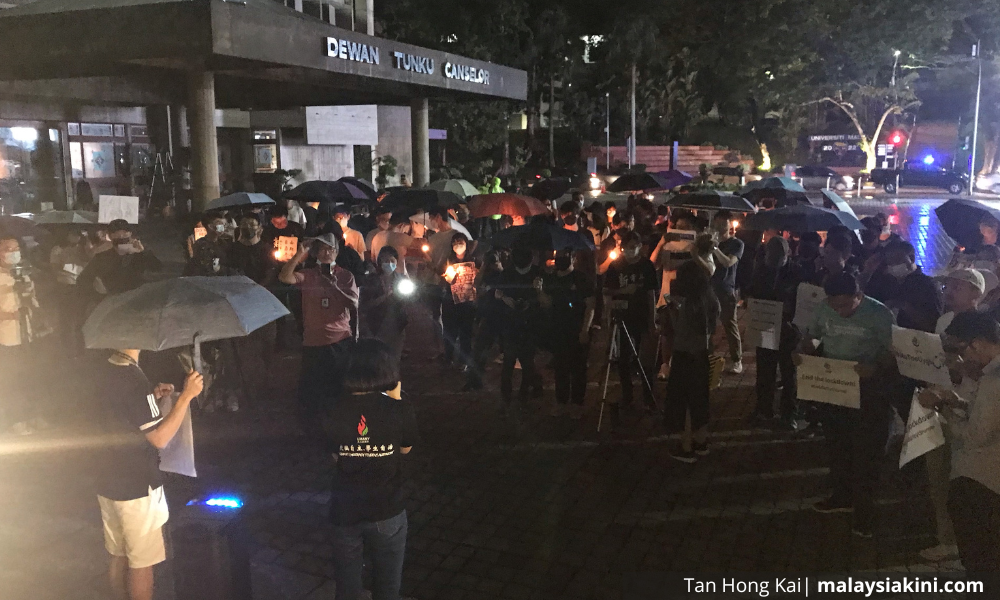 Participants held candles as well as placards criticising China's zero-Covid policy, among others. They also shouted "Better to die than no freedom" and "We want democracy instead of dictatorship".
Among the speakers at the event were Umany chairperson Loo Qie Ying, Universiti Malaya Students' Union president (Umsu) Ooi Guo Shen, Muslim Youth Movement of Malaysia (Abim) president Muhammad Faisal Abdul Aziz and vice-president Adli Zakuan Zairakithnaini.
"We are here today for a simple purpose, which is to ask (China president) Xi (Jinping) to step down," said Loo.
"Because of him, Hong Kong lost its freedom. Because of him, many people have died due to China's zero-Covid policy – in April in Shanghai, and now in Xinjiang and Urumqi," she added.
Participants observed a minute of silence for the victims of the Urumqi fire at the end of the event.
Memorial in Dataran
Meanwhile, about 30 mostly Chinese nationals held a memorial in Dataran Merdeka on Monday night.
Despite an attempt by Kuala Lumpur City Hall (DBKL) officials to stop the event, the candlelight vigil proceeded for about 10 minutes.
The tragedy in Urumqi had become a major controversy in China, igniting public anger, which in turn triggered the "blank paper protests" after the local government blamed the victims for their lack of awareness in disaster prevention.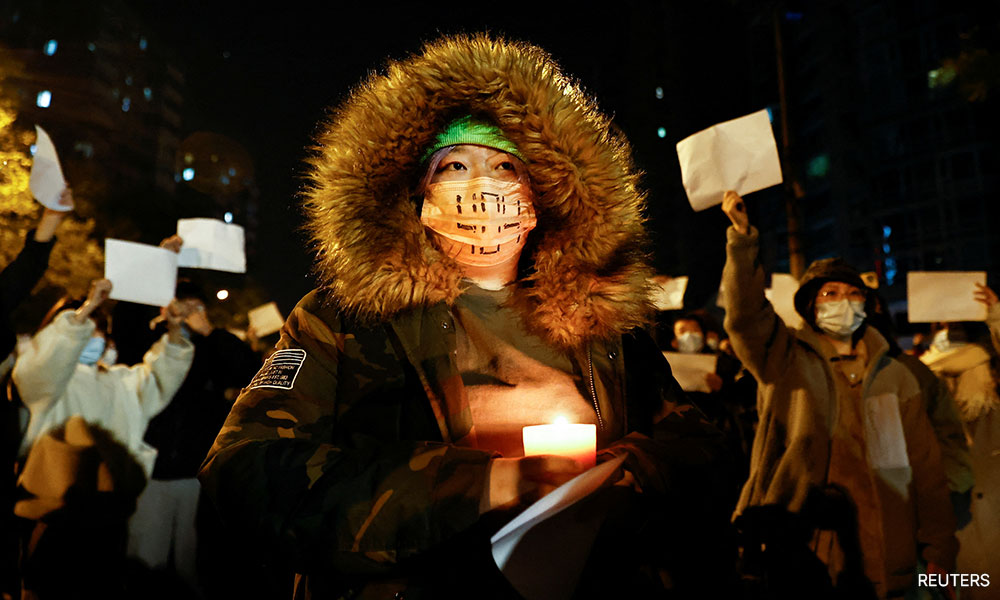 There were rare demonstrations across China where people held blank sheets of white paper as a protest against the strict lockdown policy as well as restrictions on freedom of expression.
Videos and articles relating to the Urumqi fire, which were circulated on the internet, were removed by the Chinese authorities. - Mkini