As anticipation builds for the formation of a new cabinet under Prime Minister Anwar Ibrahim, Muda leaders remain tight-lipped on the possibility of Muar MP Syed Saddiq Syed Abdul Rahman's appointment to the cabinet.
Malaysiakini attempted to contact the Muda president and his team on the matter but has yet to receive a response.
Party co-founder Lim Wei Jiet, however, told Malaysiakini that he did not wish to comment at this juncture.
"We best await Anwar's announcement on this," he said.
Syed Saddiq (above) once served as the youth and sports minister in the previous Pakatan Harapan government.
He is also the only Muda politician who won a parliamentary seat in the recent general election.
However, the Muar MP is facing four charges in a criminal trial that involves more than RM1 million linked to Bersatu Youth.
This poses the question of whether it would be acceptable to have cabinet member candidates - such as Umno president Ahmad Zahid Hamidi, DAP chairperson Lim Guan Eng, and Sabah Umno chief Bung Moktar Radin - who all have ongoing court trials.
Yesterday, Anwar said that he is taking into account the views of all parties on the possibility of appointing MPs facing graft charges into the cabinet - with the matter still being discussed.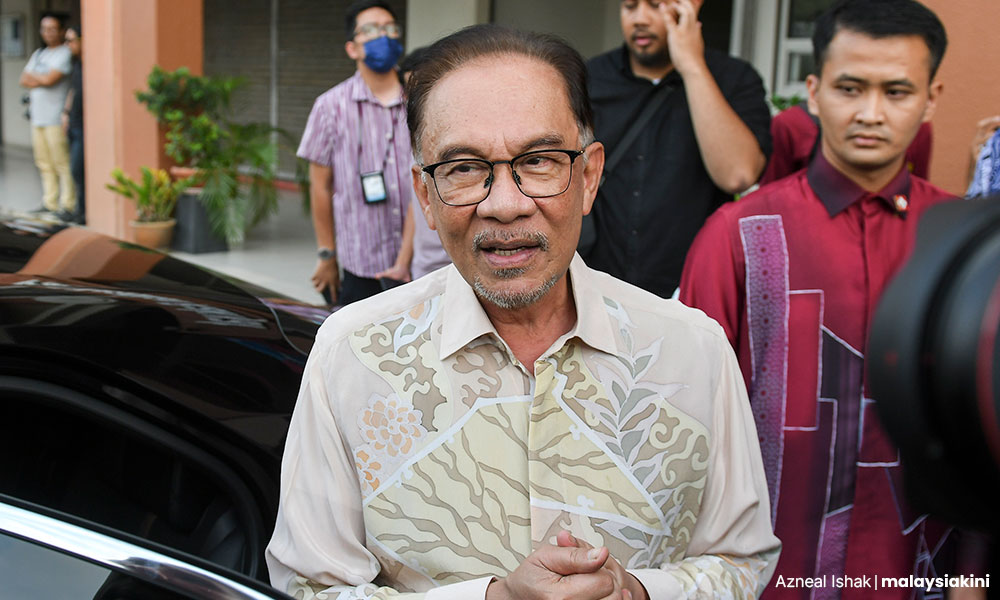 Earlier, Bersih and political figures such as Pasir Gudang MP Hassan Abdul Karim and former international trade and industry minister Rafidah Aziz had objected to any possibility of a person with ongoing criminal cases being appointed to the cabinet.
At the same time, Umno Youth treasurer Johari Yazid and Parti Bersatu Rakyat Sabah (PBRS) have pledged support for Zahid to be named as deputy prime minister. Former PKR deputy president Tian Chua similarly argued that it was crucial for Anwar to cooperate with Zahid to successfully carry out reforms.
Anwar previously said that Harapan made a stand against MPs with court cases being considered for cabinet positions but further discussions were necessary among new partners in the government. - Mkini