PAS fired another salvo at the unity government led by Prime Minister Anwar Ibrahim, alleging it was formed by misleading voters.
And it took another potshot at the DAP, calling it a "parasite riding on the coalition government".
"Today's coalition government is not a unity government which was supposedly formed to uphold the Yang Di Pertuan Agong's proposal to establish a unity government," said the PAS central committee in a statement on social media.
It went on to claim that a unity government should be a broad coalition of all political parties, with no opposition.
"This coalition government is dominated by DAP, which has the largest number of seats in Harapan, holding 40 seats.
"DAP is reaping great benefits by riding on the new alignment as a result of lies told by Anwar and Umno president Ahmad Zahid Hamidi," it alleged.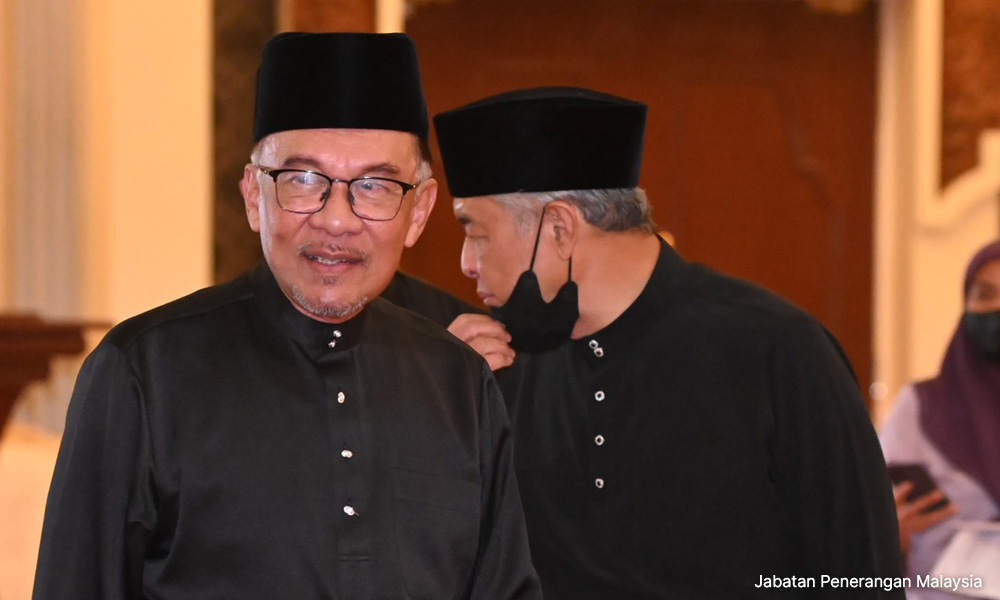 It is to note that PAS' claims do not seem to hold water as the Anwar administration is backed by several coalitions, making it too large to be dominated by any single party.
In addition, DAP has not taken the lead in the federal government or any state governments except for Penang - which it has held since 2008.
Touching on the BN-Harapan government in Perak, PAS said both coalitions agreed to join hands before the Agong proposed the unity government concept to Anwar.
"Before Anwar was announced as the 10th prime minister, Umno supreme council decided to agree to form a unity government without PN.
"They are so vile and resorted to punishing PN with their arrogance, by licking back their own filthy spit.
"And it is clear now Anwar and Zahid were in cahoots all along," PAS added. - Mkini