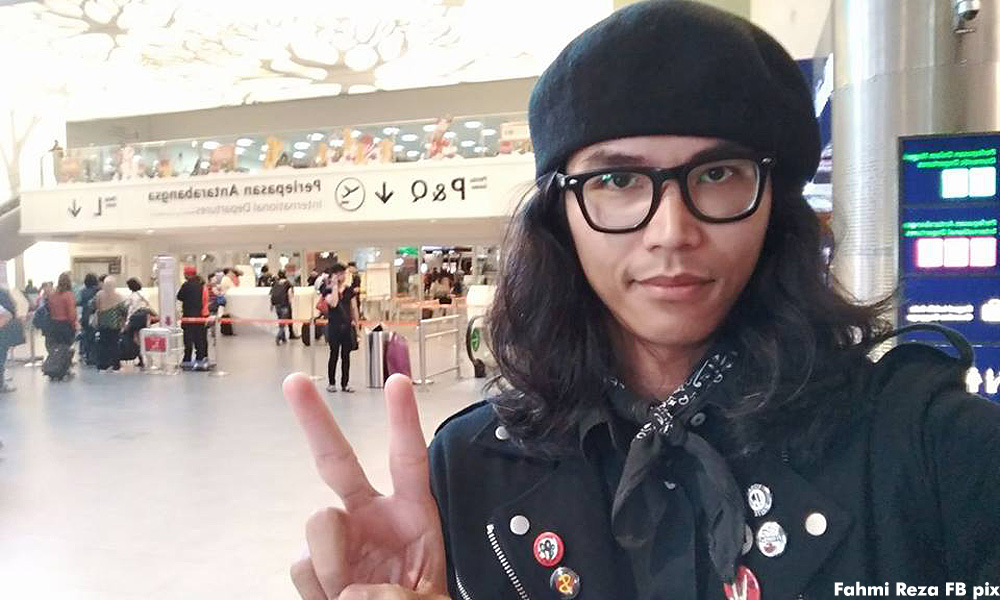 The Federal Court today set aside a ruling by the High Court in Kuala Lumpur for the apex court to hear graphic artist Fahmi Reza's constitutional challenge on Section 233 of the MCMC Act.
Federal Court judge Zulkefli Ahmad Makinuddin said the five-member panel has taken a position that the case was not properly brought before the apex court, citing non-compliance with procedures under the Courts of Judicature Act 1964.
"Therefore we set aside the order of the High Court referring the case to this court.
"The case will be remitted back to the Sessions Court," said Justice Zulkelfi, who set Nov 8 as the new date for mention to set a trial date for Fahmi's charges under Section 233 (1)(a) of the Communications and Multimedia Act 1998 (CMA).
When met later, Fahmi's counsel Syahredzan Johan explained that the prosecution had filed an objection in the High Court against their motion to strike out the charge on basis that Section 233 (1)(a) is unconstitutional.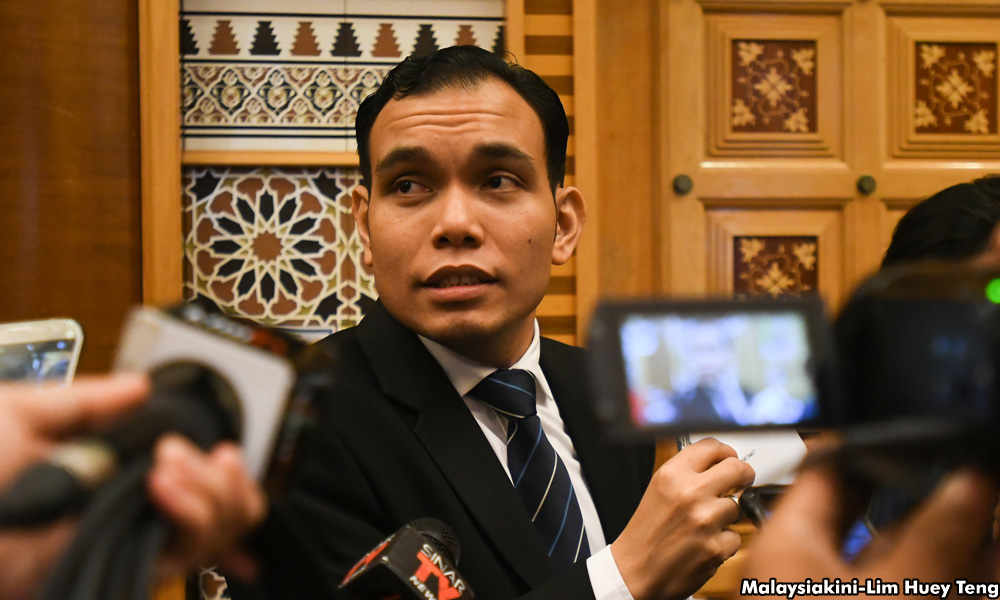 Syahredzan (photo) said the prosecution had filed a notice in the High Court to refer the matter to the Federal Court.
"The (Federal) Court (today) questioned whether this was properly brought before it because, the court said, they should first have a reference from the Sessions Court.
"The Sessions Court decides whether there is a constitutional issue, then it goes to the High Court, and High Court doesn't have a choice but to refer it straight to the Federal Court," the lawyer said.
Senior federal counsel Awang Armadajaya Awang Mahmud said the High Court had dismissed the prosecution's objection and set a date to hear Fahmi's motion to strike down the charge.
"In the meantime, because we felt the High Court did wrong, we filed a motion to refer the matter to Federal Court (which was heard today)," Awang Armadajaya told reporters.
The High Court on Jan 18
allowed
Fahmi to proceed with his challenge against the constitutionality of CMA and his bid to strike out a criminal charge against him under the Act.
In June last year, Fahmi claimed trial to two criminal charges under the CMA over a clown sketch of the prime minister, one charge in the Sessions Court in Kuala Lumpur and the other in the Ipoh Sessions Court.
Both charges are under Section 233 (1)(a) of the CMA on the improper use of network facilities to spread content deemed to be "obscene, indecent, false, menacing or offensive in character with intent to annoy, abuse, threaten or harass another person".
A conviction will result in a maximum fine of RM50,000 or a maximum one-year jail term or both.- Mkini