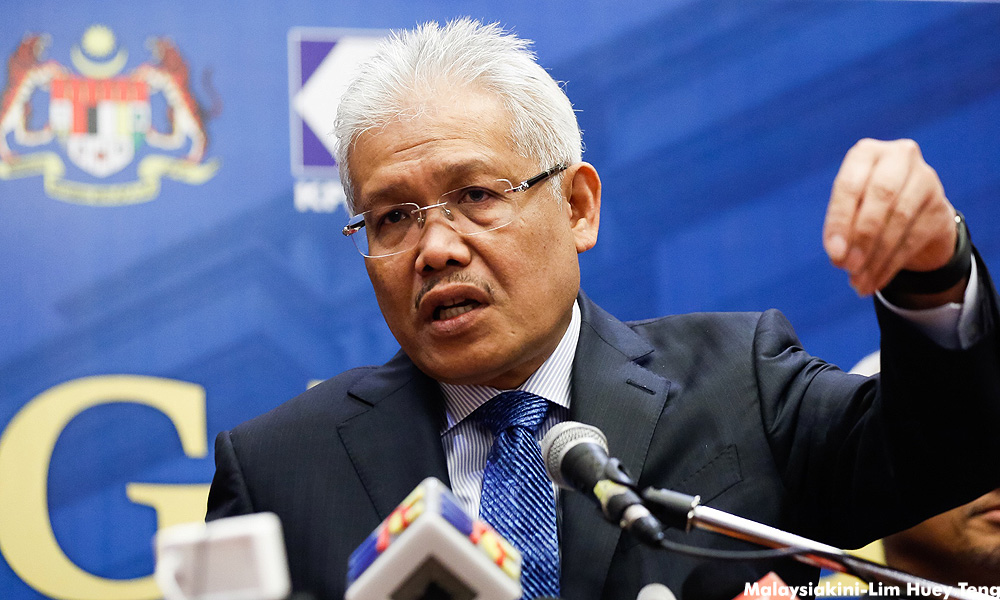 The closure of
five Giant outlets
has nothing to do with the country's economy as claimed by certain parties, said Domestic Trade, Cooperatives and Consumerism Minister Hamzah Zainudin.
He said the decision was made by the supermarket owner GCH Retail Malaysia, following problems with the leases of these premises, and that it was also part of their downsizing business strategy.
"They have to downsize their outlets and look for other smaller premises.
"They are still negotiating and this has nothing to do with the country's economy," he told reporters after the ministry's monthly gathering here today.
News of the closure of five Giant supermarkets, in Sri Manjung, Perak; Sungai Petani, Kedah; Shah Alam City Centre and Selayang Lama in Selangor; and Sibu, Sarawak on Nov 5 went viral on social media recently, with many people linking it to the state of the country's economy.
Hamzah said people should understand that businessmen take risks in business, including facing competition from other shops and supermarkets.
Besides, he said, the current trend which saw an increase in online shopping had also made it necessary for business outlets to be more competitive in attracting customers.
"Tesco has sold their hypermarkets in South Korea, does that mean Korea is going bankrupt? It is a business strategy by the company's own shareholders to ensure the sustainability of their businesses," he said.
Asked to comment on the fate of small and medium-sized businesses which supply goods to the five Giant hypermarkets concerned, Hamzah said their business was with the company and not the outlets.
"For instance, if he (a supplier) has an agreement to supply 1,000 bottles a month, if Giant closes one outlet, the agreement remains the same," he said.
He added that at present Giant has a chain of 51 hypermarkets and 71 superstores throughout the country, while there are 119 hypermarkets owned by foreign companies in the country.
- Bernama