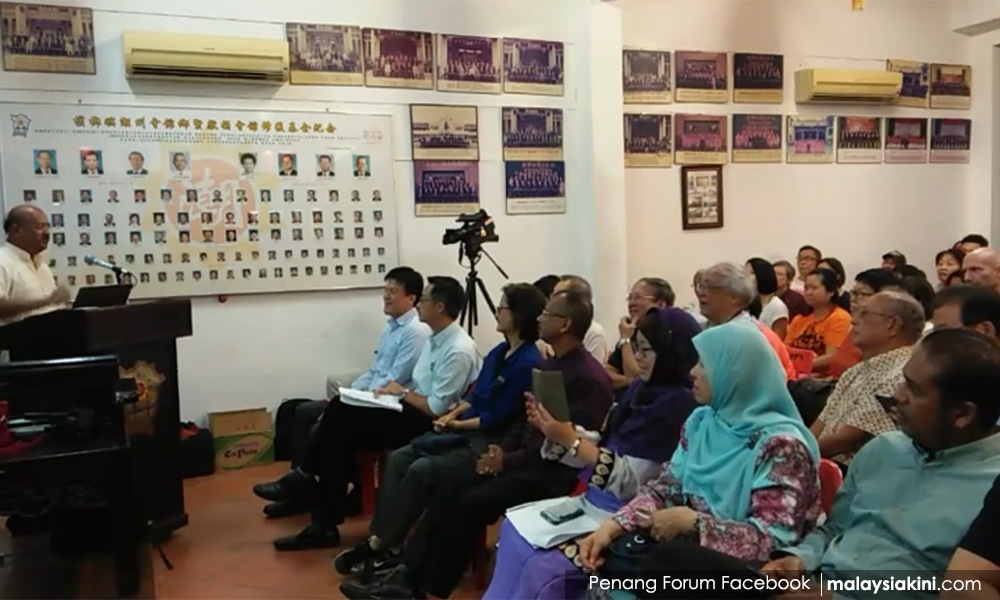 I regret that the Penang Forum on Sunday went beyond its stated objectives - to ascertain the causes of floods and landslides in the state.
It turned out to be an event that focused on lambasting the Penang state government more than anything else.
Clearly, those behind the event had no control in guiding questions and comments on the stated objectives of the dialogue session.
While those professional and experts spoke about floods and landslides on the basis of facts and figures, however, unfortunately, their voices were drowned by those who intended to create mischief and doubts about the Penang government.
This handful of individuals could not hide their disdain for the Penang government and used the opportunity not only to lambast the government and its representatives for not showing up but warned that the Penang government might be changed next time around.
Such a political move found ready acceptance among those Umno representatives who attended the function. In fact, the leader of the opposition even agreed to take up the issues raised in the coming state assembly.
When the issue of non-attendance of elected government representatives came up, someone who was leading the attack on the government replied that they were attending Deepavali open houses. Immediately someone, one of the persons leading the attack, retorted "Attend Deepavali open house bulls**t."
I understand that many Indian organisations are very unhappy the Penang Forum that gave space to individuals who ridiculed Deepavali open house. I hear that police reports will be lodged against the individual for describing "Deepavali as a bulls**t" event.
It is totally unacceptable for a forum on floods and landslides to be turned into a Hindu religious bashing session. Whoever is responsible for making the remark must come out an apologise.
If a well-intentioned dialogue session could be turned into something that belittled an Indian religious event, then what can the public say about the Penang Forum.
I am not sure whether the organisers of Penang Forum knew that their event would be hijacked by those who were not keen on tackling floods and landslides but more interested in a political agenda.
But what happened on Sunday was a clear indication that some individuals masquerading as members of the civil society were clearly working with a political motive.
While I was attacked by a "mercenary" yesterday for being more Umno than Umno, however, the excellent reception given to Umno leaders points to a close symbiosis.
Now, who is more Umno than Umno, is it I, or those who welcomed the Umno representatives?
So, in this respect, the excellent reception given to Umno cannot be described as mere coincidence! -Mkini