Natural Resources and Environment Minister Wan Junaidi Tuanku Jaafar has blamed a development project near Bangsar South for causing a
heavy flood
after three hours of heavy downpour in Kuala Lumpur yesterday.
Wan Junaidi said the lack of retention ponds and debris traps, which should be prepared by the developers, are the possible causes for the flood.
"It was not the rain that can cause flooding in that area of KL. The capacity of the drainage and culvert could still handle the rain which poured between 1pm and 4pm yesterday," he told a press conference at Parliament this morning.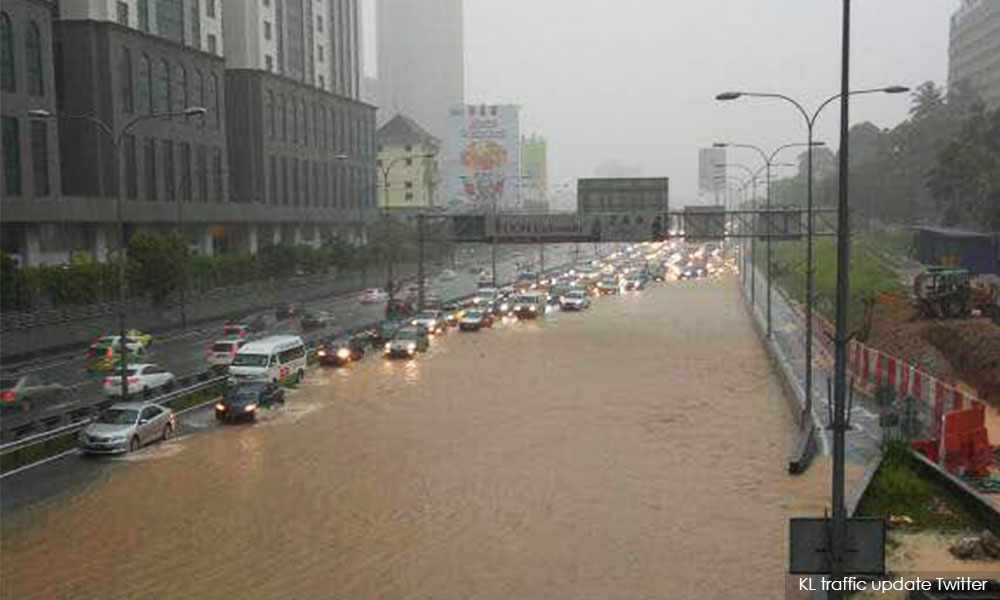 Wan Junaidi also noted that the surrounding river had not overflowed.
"The problems were with the construction site. It should have a retention pond that filters the silt, and allows the rainwater to flow out. It should have a debris trap to trap waste.
"That has not been taken into account by the developer and contractor," he said.
However, Wan Junaidi added that the authorities have yet to identify any wrongdoing with the development projects.
"I hope Kuala Lumpur City Hall can identify if (the developer) violated the Environment Impact Assessment (EIA) Order, which makes it compulsory for any sensitive project to adhere to the EIA," he said.

- Mkini