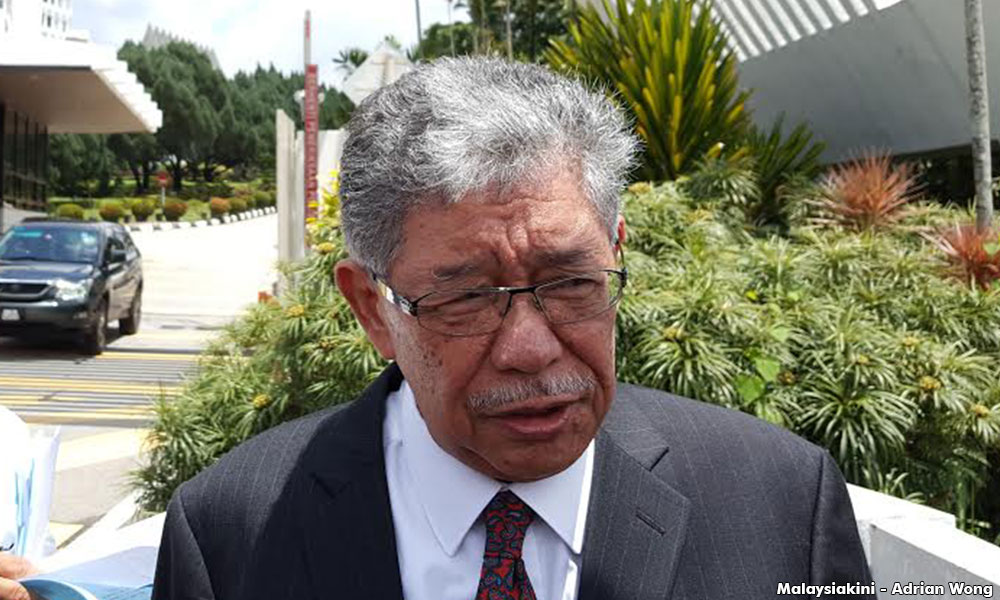 Dewan Rakyat speaker Pandikar Amin Mulia and its secretary Roosme Hamzah have applied to strike out former Umno MP Tawfik Ismail's originating summons to prohibit Parliament from allowing PAS president Abdul Hadi Awang's motion on Syariah Courts (Criminal Jurisdiction) Act 1965 (Act 355) amendment to be tabled.
This was disclosed by Tawfik's lawyer, Mansoor Saat, following case management today. Mansoor told reporters that although the application was filed two months ago, the plaintiff only received it on Oct 13.
Following this, Mansoor said, Justice Kamaludin Md Said of the High Court in Kuala Lumpur fixed Jan 11 to hear the striking-out application before the leave application.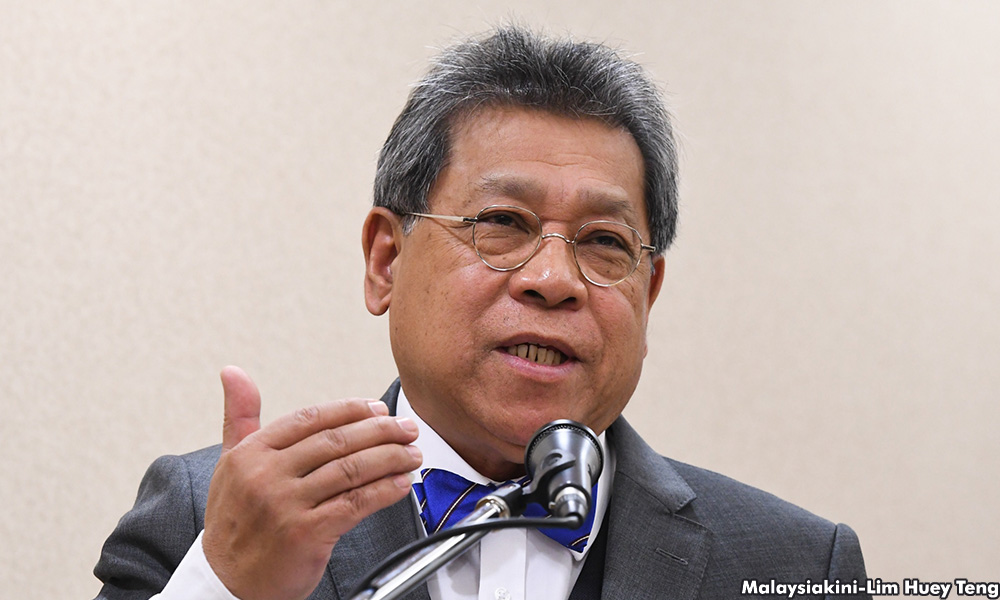 According to the lawyer, Pandikar (photo) and Roosme cited Article 62 (1) and Article 63 (1) of the Federal Constitution to argue that the matter was non-justiciable as the matter had been taken to the legislature.
Article 62 (1) states that "Subject to the provisions of this Constitution and of federal law, each House of Parliament shall regulate its own procedure."
Article 63 (1) states "The validity of any proceedings in either House of Parliament or any committee thereof shall not be questioned in any court."
However, Mansoor said they are of the view that since Islam is within the state's jurisdiction, the proposed amendment to Act 355 should have been brought to the Conference of Rulers first for approval, under Article 38, before it can be tabled in Parliament.
The lawyer hopes that with this matter in court, the speaker would respect and not bring the Syariah Courts (Criminal Jurisdiction) Act 1965 to debate.
'Speaker ruled sub-judice on 1MDB too'
"It would be sub-judice to do so. As in the 1MDB matter, where the speaker ruled that it cannot be debated as the matter is considered sub-judice too. Similarly, it applies to this application.
"Hence, we hope that this matter is respected and not tabled (before the application is disposed of)," Mansoor said.
Senior federal counsel Shamsul Bolhassan appeared for the speaker and the parliamentary secretary.
Tawfik, the son of the late Dr Ismail Abdul Rahman, Malaysia's deputy prime minister in the 1970s, had in March
filed
an originating summons naming Pandikar and Roosme as defendants.
Tawfik, formerly Sungai Benut MP, is seeking to prohibit the Dewan Rakyat from allowing Hadi's (photo) motion on Act 355, or any motion with similar characteristics, to be tabled and debated in Parliament.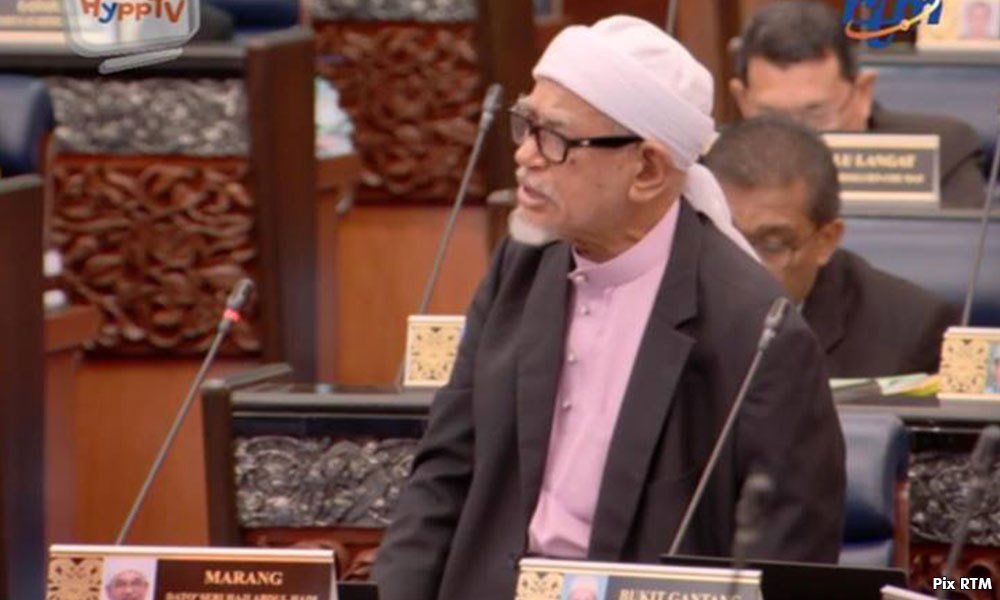 He claims that Hadi's motion does not conform with the requirements of the Standing Orders of the Dewan Rakyat.
The proposed amendments, Tawfik claimed, also violate Article 8 of the Federal Constitution, which guarantees equality for all Malaysians.
The matter would affect national policy and therefore the Conference of Rulers should first be consulted.
"Hadi's motion on Act 355 was not first referred to and consulted with the Conference of Rulers, as required under Article 38 of the Federal Constitution," Tawfik stated in his filing.
Malay rights group Perkasa tried to intervene to be a party in this matter, but its bid was on May 23 this year
dismissed
by Justice Kamaludin.- Mkini