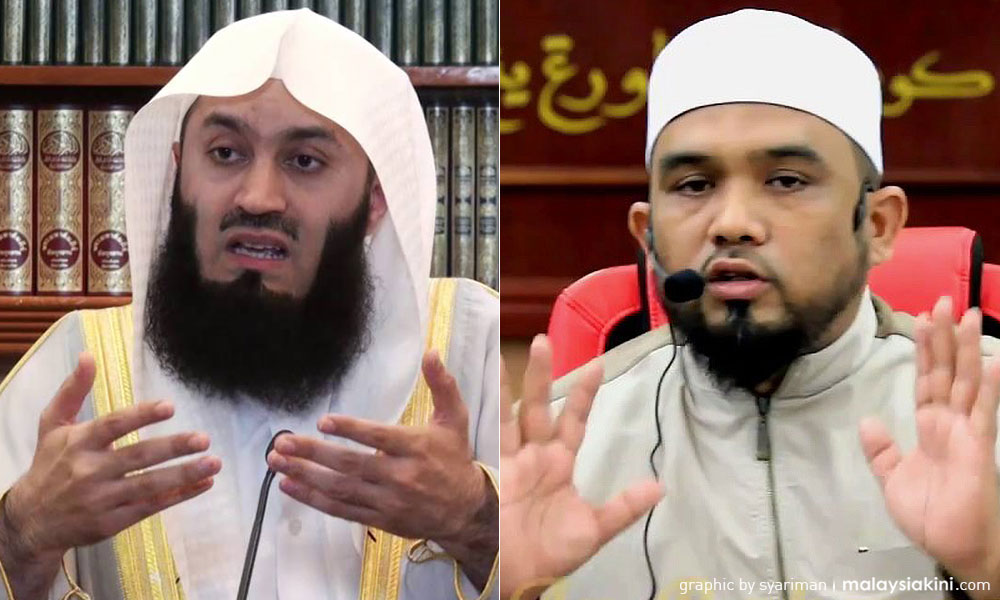 Singapore has denied entry to two Muslim preachers, including a Malaysian, who were scheduled to preach on a religious-themed cruise.
The duo, are Zimbabwean Ismail Menk, and Malaysian Haslin Baharim, better known online as "Uztaz Bollywood" due to his singing abilities.
According to The Straits Times, the Ministry of Home Affairs (MHA) said the decision was made following consultation with the Islamic Religious Council of Singapore (Muis), Singapore Tourism Board and Maritime and Port Authority of Singapore.
"Ismail Menk and Haslin Baharim had previously had their Miscellaneous Work Pass applications to preach in Singapore rejected.
"They will not be allowed to get around the ban by preaching instead on cruise ships which operate to and from Singapore," said the MHA in its statement.
Muis, in its own statement, said it did not support the duo's application to preach in the country because their teachings "run counter to the values Singaporean Muslims uphold dearly that can contribute to a progressive and thriving religious life in Singapore".
Muslim-only cruise
Both men do not possess the necessary accreditation to preach by Singapore's Asatizah Recognition Scheme, said Muis.
Last month, Singapore said it banned two Christian preachers for making inflammatory remarks but did not name them.
Ismail was supposed to be the main draw for the five-day round-trip cruise from Singapore to Banda Aceh, Indonesia between Nov 25 to Nov 29, on board the 3,000-capacity Costa Victoria.
According to the cruise operator's website, Haslin was supposed to be among five other preachers on the cruise. Nasyid group Raihan was also listed.
Dubbed the 25th IslamiCruise, the event was organised by a Batu Caves-based company.
"Learn how to navigate towards paradise and be among the successful ones in the hereafter. God willing, the five-day cruise will be exclusively chartered for Muslims and certified halal," read the description on the company's website. -Mkini