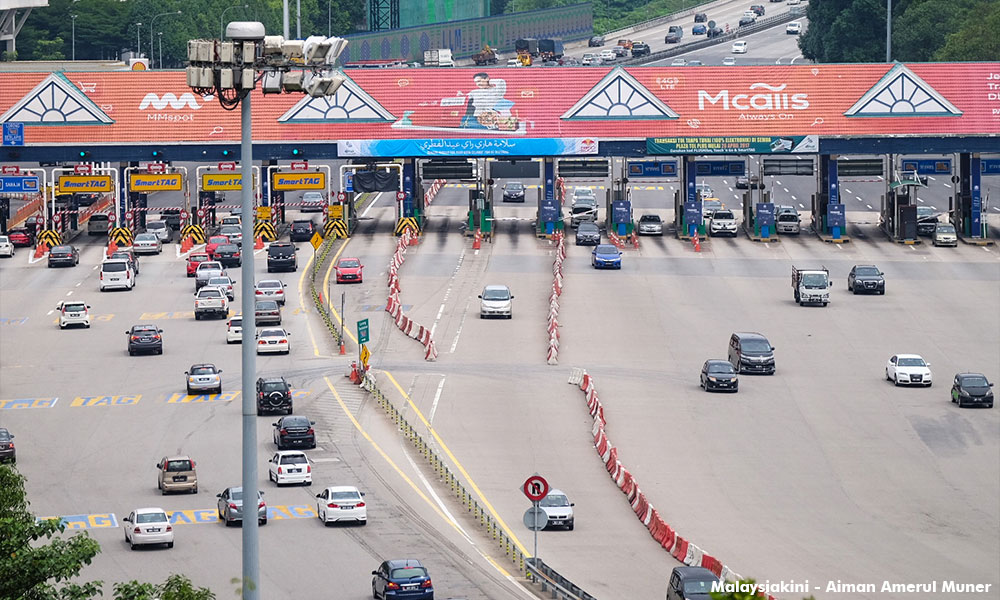 Petaling Jaya Utara MP Tony Pua has questioned whether Putrajaya's decision to abolish the toll along the Eastern Dispersal Link (EDL) is a freebie or a bailout.
The DAP lawmaker pointed out that Malaysian Resources Corporation Bhd (MRCB), had been desperately seeking to sell the loss-making EDL.
Public Works Minister Fadilah Yusof had in June revealed that the EDL was facing the risk of bankruptcy after the number of vehicles using the highway fell short of projections.
"The only way for the EDL toll to be abolished is for the federal government to fork out a multi-billion ringgit compensation for MRCB.
"Therefore, Prime Minister Najib Abdul Razak must come clean as to how much taxpayers must fork out to pay for the EDL and how the compensation is calculated.
"The rakyat's biggest fear is the Najib administration bailing out highway concessionaires, further proving that BN's intrinsic economic policy is to 'privatise profits and socialise losses'," Pua said.
Najib, in his Budget 2018 speech last Friday, also announced the abolition of the Batu Tiga, Sungai Rasau and Bukit Kayu Hitam tolls.
All three tolls are under the Projek Lebuhraya Utara Selatan Bhd.
Pua argued that the abolition of these tolls would come with the extension of tolls elsewhere for Plus, including North-South Expressway, Seremban-Port Dickson Highway, Butterworth-Kulim Expressway and the Malaysia-Singapore Second Link.
"This simply means that Malaysians will end paying toll fares for longer periods," he said. -Mkini