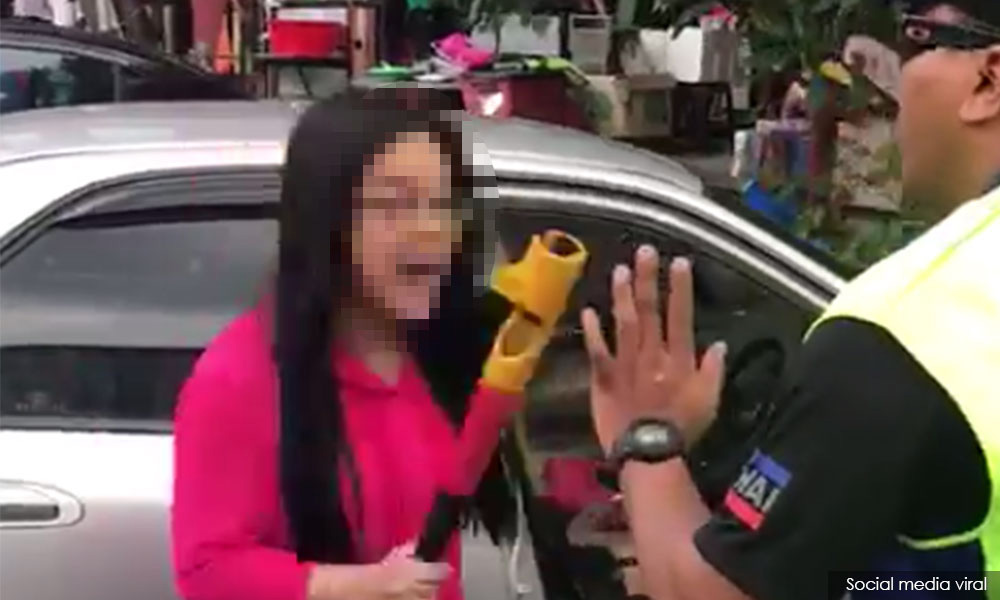 A woman who gained social media attention after she
scolded
a Subang Jaya Municipal Council (MPSJ) officer for clamping her illegally parked car last month has landed in further trouble.
Liew Yoke Peng, 43, had pleaded not guilty to obstructing a public officer under Section 186 of the Penal Code and was at the Petaling Jaya magistrates court today for the proceedings, according to Bernama.
The report said during the proceeding, Liew had raised her voice against magistrate Nurulhuda Zakariya and argued with her, prompting a police officer to try to calm her down.
The infuriated Liew then reportedly bit the hand of the police officer, causing injury. A button from the police officer's sleeve also fell off during the incident.
For Liew's behaviour in court, she was slapped with two weeks imprisonment for contempt of court.
Nurulhuda later advised Liew, an accountant, to behave professionally.
"Everyone in this courtroom, including myself and the police, are only doing their duties. You cannot insult our duties on a whim," the magistrate was quoted as saying.
Liew's husband had pleaded for a lighter sentence. She was unrepresented.
As for the offence of her alleged obstruction of an MPSJ officer last month, Liew was granted bail of RM4,000 with one surety.
The case is fixed for mention on Nov 24.- Mkini