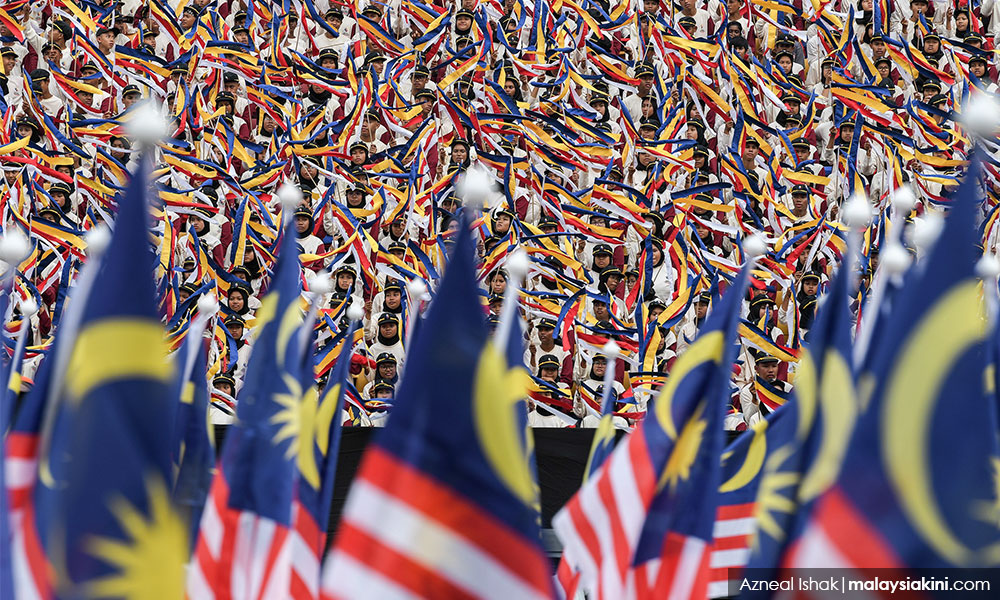 In its Merdeka Day message, Pakatan Harapan today urged Malaysians to recalibrate amid an assault of racist sentiments despite 62 years of independence from colonial forces.
The Harapan presidential council also urged Malaysians to reject any extremist views by parties doing so to further their political interests.
"...Malaysia has no choice except to return to the middle ground, leaving behind all doubts and past beliefs that threatened the continuity of the rakyat's success to bring about significant change on May 9, 2018," said the Harapan presidential council's PKR president Anwar Ibrahim, Bersatu president Muhyiddin Yassin, Amanah president Mohamad Sabu and DAP secretary-general Lim Guan Eng.
"On this day, let us all appreciate the peace and prosperity that we have enjoyed all this while by teaching ourselves, our family and our neighbours to understand each other, be tolerant and serve each other by doing good," said the leaders.
In making their call, the leaders reminded Malaysians of the country's struggles in achieving independence, and the subsequent formation of Malaysia in 1963 as a multi-cultural and multi-religion nation.
They also cautioned that a failure to embrace the history of Malaysia's formation, and the ongoing responsibility to develop the nation, could result in a loss of what has been achieved so far.
"What we have reaped, it can disappear in a blink of an eye if we fail to remind ourselves of the sacrifices and trials faced by those who came before us, whether they were politicians, fallen soldiers and Malaysians who gave their all for the country," they said.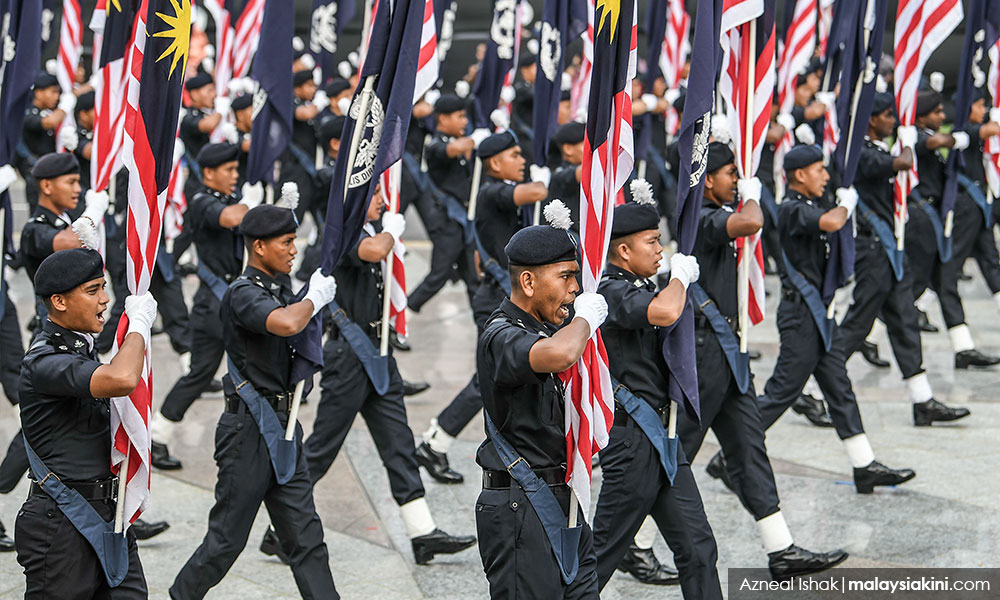 Separately, DAP stalwart Lim Kit Siang urged Malaysians to develop social media literacy skills against attempts to sow racial discord through the dissemination of hate speech and disinformation.
"Malaysians are entrapped in a vicious position where every community lives in fear, doubt, suspicion and even hatred for other communities and religions, believing that its rights, ethnicity, religion and culture are facing an existential threat," said the Iskandar Puteri MP in a statement.
Lim pointed out that it would be an impossible scenario for all races in Malaysia to have simultaneously lost their political powers or their rights, ethnicity, religion and culture, despite what they are being made to believe.
"How can this be – if every community, ethnicity and culture is facing an existential threat, who is creating all these threats to all the communities, ethnicities and cultures in the country?", he stressed. - Mkini