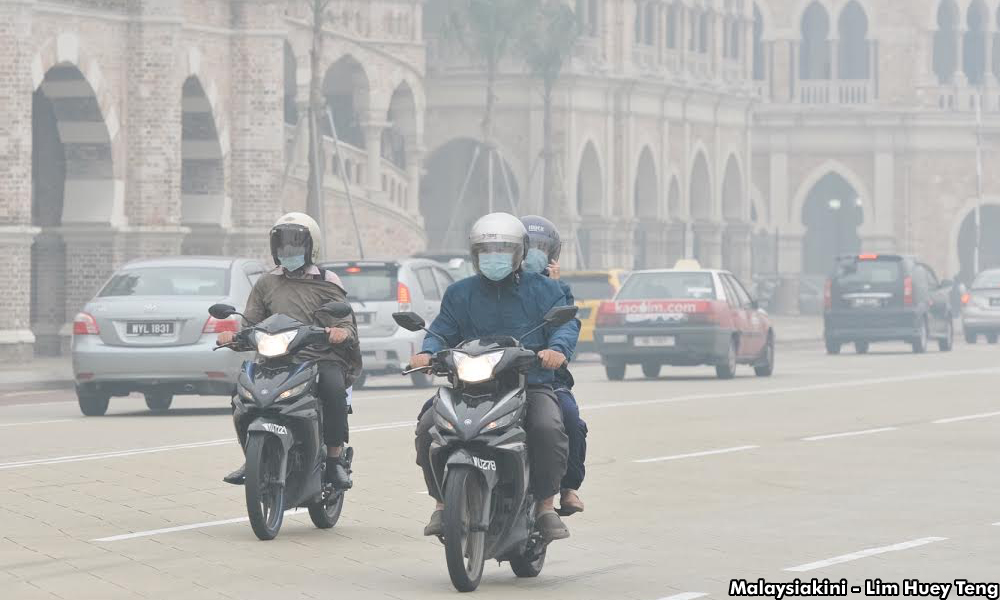 The Association for Community and Dialogue would like to thank Resya Hani Ahmad of Institute for R&D of Policy for highlighting the critical silent killer nature of air pollution in the country, in a letter published in the New Straits Times on Aug 29.
According to World Health Organisation (WHO), air pollution caused up to 6,251 deaths in Malaysia up to 2012. Air pollution is responsible for one out of every nine deaths in Malaysia, making it one of the top causes of death.
The latest air pollution in the west coast of the peninsula and west Sarawak was due to haze from fires in Indonesia. Local open burning is also the cause of the haze in Pahang and southern Terengganu.
Based on these facts above, it is obvious the issue of pollution and its impact on Malaysia has not been addressed effectively.
There is a need for the Pakatan Harapan government to review and shed light on the real causes of air pollution through an ethical and honest dimension that is free from mere financial calculations.
It seems that the transboundary agreement between Malaysia, Singapore and Indonesia on haze has to be reviewed again since there is a recurrence.
It is disappointing to see reports on deaths on air pollution coming from international bodies like the WHO instead of our own institutions. We don't even have state level statistics of deaths due to air pollution.
Since the issue of air pollution has national and transboundary aspects and Malaysians have been the victims, it is vital that the Malaysia government takes the lead in declaring air pollution as a form of environmental terrorism.
The issue of air pollution in this country needs to be reframed, since the deaths due to air pollution has not been properly accounted for. There is a need for environmental justice, especially for those vulnerable poorer communities who are usually the victims exposed to air pollution since they use the cheaper mode of transportation such as motorbikes and bicycles.
The laws on open burning need to be strengthened and the need to review our transportation policy, to see how it contributes to air pollution. There should a greater focus on the nationwide usage of public transport.
The overwhelming fleet of cars on the roads and current suggestion to legislate ride-hailing services (Gojek) would only continue to increase the rate of pollution in the country. Policy direction on the environment is critical for our future generations.
---
RONALD BENJAMIN is secretary of the Association for Community and Dialogue. - Mkini