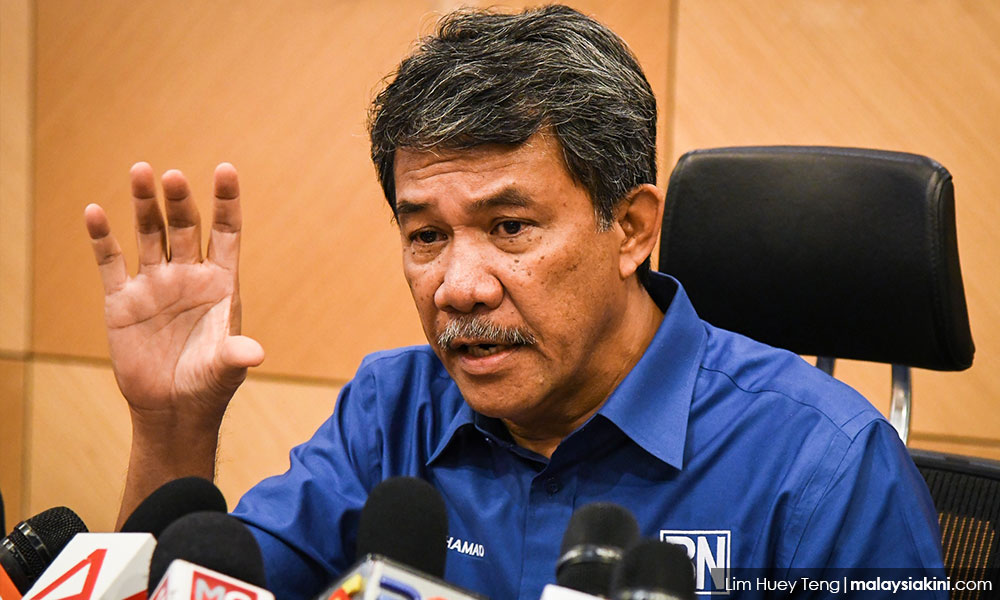 Umno deputy president Mohamad Hasan has announced that the theme of 'unification of the ummah', which is currently being used to symbolise the Umno-PAS tie-up, will be changed to another name.
According to Utusan Malaysia, Mohamad said that the decision was made following a dispute over the theme.
He added that it was also made in order to reflect the inclusion of all races in the country.
"Some people say 'ummah' is only for Muslims but it is only the Arabic words for the people or the community. However, we are aware of this dispute and will change the theme," he said.
Mohamad said this after a ceramah tour in Rantau, Negeri Sembilan today.
Umno and PAS formed a political alliance after BN lost for the first time in the 14th general election.
The two parties, which had been rivals for the better part of 64 years, are set to sign a charter formalising their cooperation on Sept 14.
However, Umno is still in a coalition with MCA and MIC in BN.
Umno and PAS are targeting to have about 10,000 members and party supporters attend the event.
Meanwhile, Mohamad also expressed his confidence that the Umno-PAS alliance would last a long time, unlike the time when the Islamic party joined BN in 1973, only to depart acrimoniously before the 1978 election.
"PAS's participation in BN in 1973 was a mutual understanding between the two leaders, Abdul Razak (Hussein) and Asri Muda, but it was not accepted at the grassroots level," he said. - Mkini