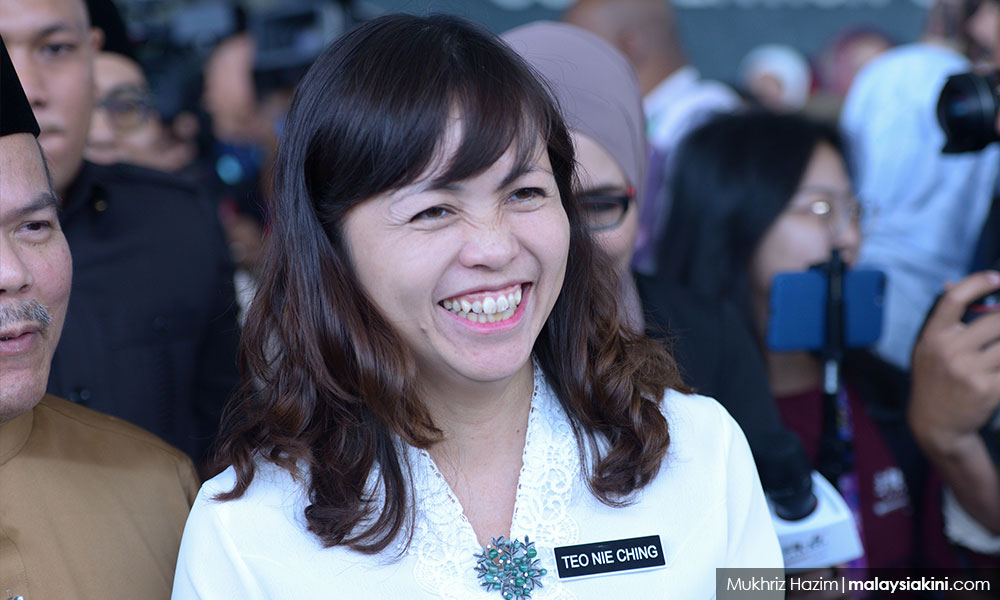 Non-Muslim students are not subjected to the #quranhour campaign currently conducted by the Malacca education department, said Deputy Education Minister Teo Nie Ching.
Teo said she sought clarification from the department following Sin Chew Daily's report on a department circular regarding the campaign to vernacular school headmasters.
"Based on their explanation, this campaign began in 2015 and there is no coercion of non-Muslim students," she said in a statement this evening.
She said that in vernacular schools, Islamic education teachers would conduct religious classes for Muslim students as part of the campaign, as with previous years.
According to the Sin Chew Daily report yesterday, which did not cite any clarifications from the department or ministry, Chinese vernacular school headmasters were at a loss after receiving the circular.
The circular, dated Aug 28, informed headmasters that the campaign could be held at a suitable time and its purpose is to encourage Malaysians to interact with the Quran as a "bangsa yang merdeka" (people who are independent).
According to the document revealed by Sin Chew, it is not an explicit order. Paragraph three said schools were "encouraged" to take part in the campaign.
The circular was signed by Malacca education department assistant director Ahmad Hamizi Abu Hassan.
Sin Chew reported that some headmasters of Chinese primary schools said they would organise "patriotic" events in place of #quranhour.
This issue comes hot on the heels of Chinese and Tamil education groups objecting the introduction of Jawi khat (calligraphy) in the Bahasa Malaysia syllabus for vernacular schools. - Mkini