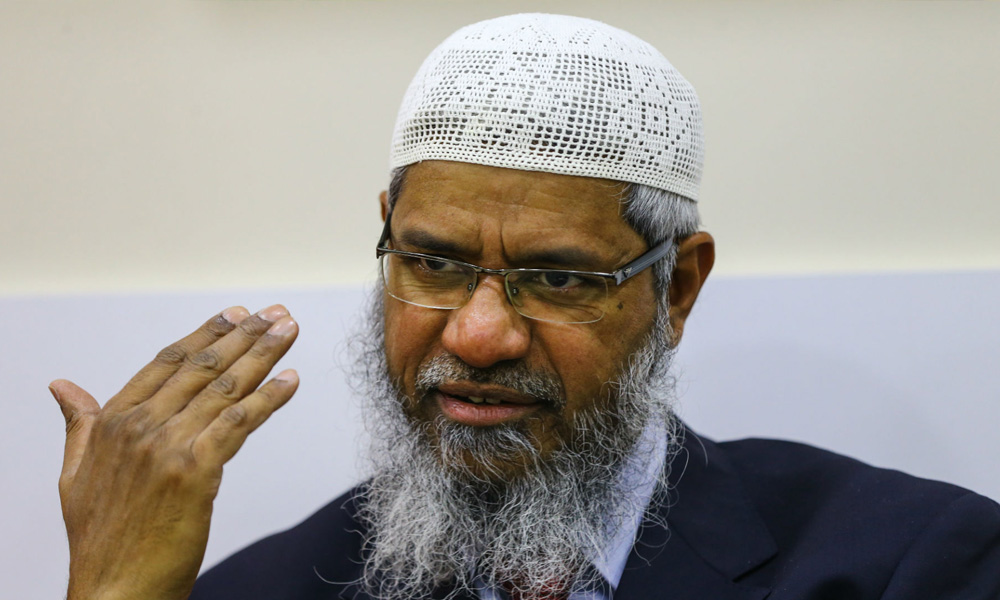 During his visit to India, Interpol secretary-general Jurgen Stock has been pressed by the Indian government to take action against fugitives on its red notice list.
According to a
Times of India
report,
discussions include
controversial preacher Dr Zakir Naik, who is wanted in India on money-laundering charges, but who has so far not been added to the red notice list.
India's Home Secretary AK Bhalla met with Stock for 30 minutes yesterday to discuss the matter.
Stock then met with India's Central Bureau of Investigation (CBI) director Rishi Kumar Shukla to discuss other matters of mutual interest.
An Interpol red notice is a request to law enforcement worldwide to locate and provisionally arrest a person pending extradition, surrender, or similar legal action.
India reportedly expressed its frustration with Interpol delays in issuing the red notice after a long wait.
Sources also told the Times of India that Shukla had raised the issue of the Interpol entertaining pleas from high-profile fugitives who claimed human rights violations, which resulted in delays.
Such a description fits the case of Zakir, who has permanent resident status in Malaysia.
Last year, CBI sent 123 red notice requests to Interpol. Only 76 of them were published.
Till July 15 this year, 41 requests were sent to Interpol and 32 have been published.
"Among those against whom Interpol has yet to issue the red notice include Zakir Naik," an official said.
Two weeks ago, Malaysiakini reported that Zakir had courted flak for questioning the loyalty of Hindu Malaysians during an Aug 8 speech in Kelantan.
It was also reported that the preacher had referred to Chinese Malaysians as "old guests" at the same event.
The Indian-born preacher, who is being investigated by the Malaysian police, claimed that his remarks were taken out of context and has since apologised.
Prime Minister Dr Mahathir Mohamad has remained firm in his decision not to deport Zakir back to India.
However, the prime minister previously said Zakir crossed the line when he touched on racial politics.
Mahathir also said the preacher's Malaysian PR status would depend on the outcome of police investigations. - Mkini