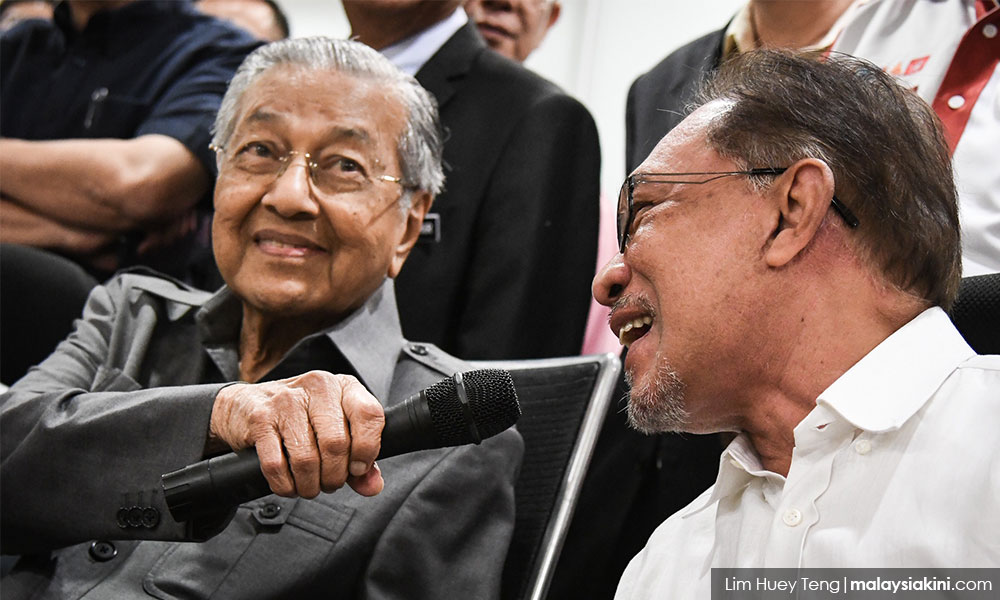 Penang Deputy Chief Minister (II) P Ramasamy said he is keen to know what message Prime Minister Dr Mahathir Mohammed was trying to impart when he said that there was no room for PKR president Anwar Ibrahim in the cabinet.
Calling on the prime minister to respect the Pakatan Harapan succession plan under which Anwar is Mahathir's designated successor, he asked, "Is it because there aren't any vacancies in the cabinet or is it because Mahathir thinks that Anwar does not deserve a minister's position at least for the time being?"
"Or is it because Anwar is destined for the post of prime minister when Mahathir relinquishes his position?" he asked in a statement today.
Ramasamy said it was strange that Mahathir had come out with this remark when Anwar had never requested for a minister's post in the first place.
"Are there sinister forces out to derail the succession plan that was agreed upon by the Harapan component parties before the last general election? Mahathir has on countless occasions said that Anwar would succeed him. Is there a change of plan?"
Ramasamy said that while Mahathir might be clear that Anwar was the right person to succeed him, there were "now and then rumours" that give uncertainty whether Anwar would really succeed Mahathir.
"The leadership made a mistake in not stipulating a time frame for Mahathir to hand over power," he said, adding that even without a time frame it was never intended that Mahathir would stay in power for one full term.
"Is it really fair to keep Anwar waiting on the sidelines while time is taken for the hand over of power? What is really preventing Mahathir from handing over power?"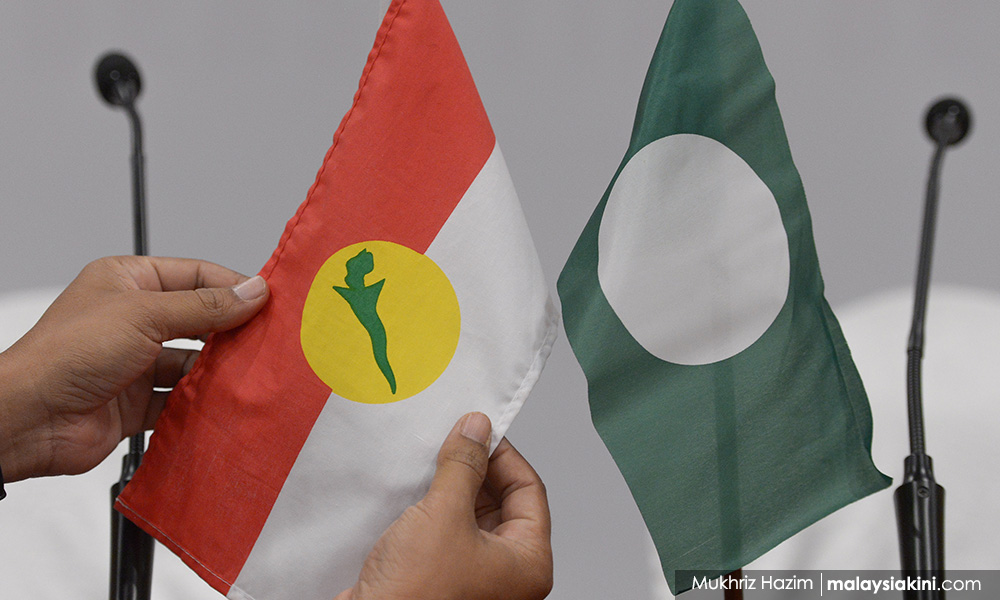 Ramasamy expressed his fears that Umno and PAS might act as spoilers to the succession plan given the chance.
"They might not really be interested in propping up Mahathir or ensuring that Anwar remains on the sidelines but are more keen to destabilise the government to take over power," he said.
Ramasamy, who is Perai assemblyperson, said that talk of inviting Umno leaders into the fold of Bersatu might not be good for Harapan solidarity.
"I am thankful to Mahathir for having provided crucial leadership for the great election victory against BN but let's not forget the great sacrifice of Anwar for bringing about political reformasi that made the election victory possible."
"Let us also not forget the sacrifice made by DAP leaders in forging the Harapan coalition to take on BN. Let us stay committed to what was agreed upon to prevent BN from coming back to power," said Ramasamy. - Mkini