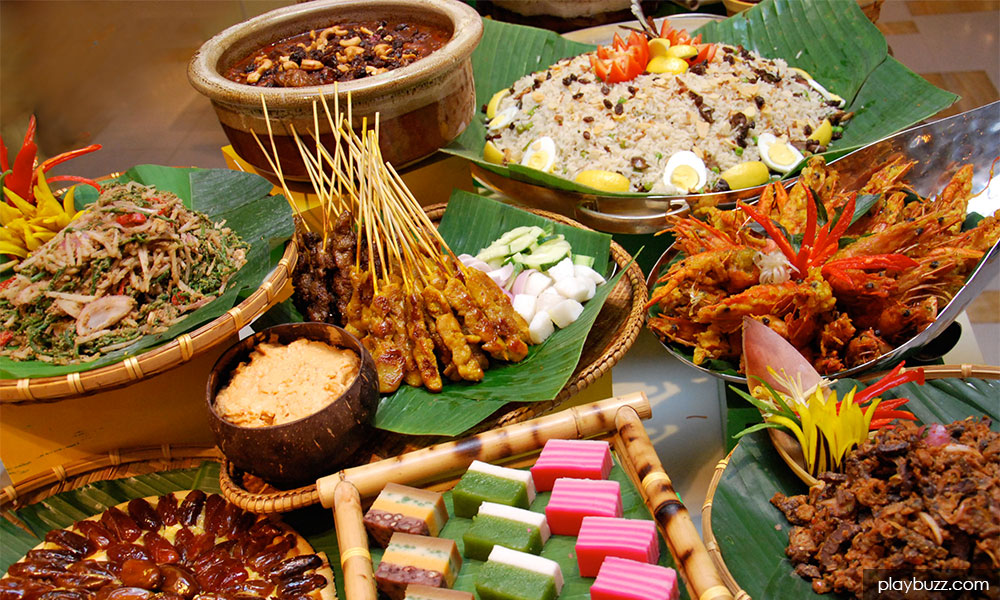 In Malaysia, it is possible that 3 + 3 = 8.
No, this is not the latest "syllabus" from our dear Education Minister. Rather, I am talking about how the different races can combine their efforts and create something greater, just as mixing Malay and Chinese cooking has resulted in our world-famous Nyonya food.
For this Merdeka month, let's have a ceasefire to the endless arguments about khat, Zakir Naik and politics, and see how a multicultural Malaysia can be stronger together.
There's no better place to start than our national obsession - food. The racial tensions in our society have not stopped Malays from adopting and adapting yong tau foo, pau, tau foo fah and mee hailam. Just as Nyonya assam laksa is different from laksa Kedah, Malay pau has its own unique twist with fillings such as beef rendang and sardin cili api.
The Chinese of Melaka have combined satay peanut sauce with steamboat into something called "satay celup," while Indian restaurants cook Chinese "vegetarian meat" in varuval and paratal styles.
My must-have dish when I go to Ipoh is not taugeh chicken rice or sar hor fun - rather, it's the city's "dry curry noodles", which are hard to find anywhere else. What makes it sublime is the extra kick in the thick gravy, which the original hawkers got by using Indian-style spices.
Clearly, this kind of synergy is the way to go, learning from each other, tweaking recipes here and there, and creating new styles which are uniquely Malaysian. This is probably why we have one of the world's best cuisines - which many tourists rave about, and which Singapore wants to "chuup" and claim as their own.
So the question is, why are we quarreling with each other when we should be busy creating world-beating Malaysian hybrids? Diversity often looks like our greatest weakness, when instead it should be our secret weapon to take on this competitive world.
Let's not forget that on our national coat of arms, just below the two Malayan tigers (which, by the way, are in danger of extinction because of our poor environmental policies) is written the motto "Bersekutu Bertambah Mutu".
This is often translated as "Unity is Strength," but I prefer using more updated language such as "Collaboration Adds Value" and "Synergy Boosts Quality". In other words, we can create something greater than the sum of its parts. Or 3 + 3 = 8.
For instance, one reason Malaysians are sought after as regional managers is that we are used to the multicultural milieu, and it's not so hard to transfer those skills to handle situations in Vietnam, Myanmar or Indonesia.
I asked my Facebook friends: what are the best examples of genuine interracial cooperation in Malaysia? By that I meant, real collaboration, rather than just an Ali-Baba sleeping partner arrangement.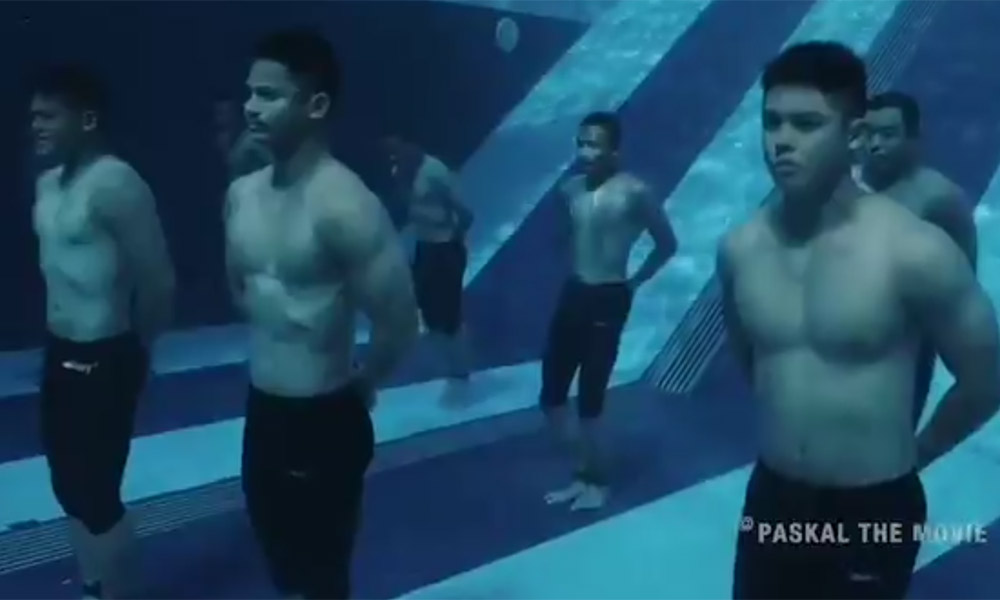 A flood of responses followed. One fascinating area of symbiosis is in our creative industries. Joelynn Chin pointed out TV series such as 'Salon' and 'Keluarga Baha Don' which have multi-lingual dialogue and multiracial casts (showing on the VIU streaming service). Even Malay-language movies such as 'Paskal' (above) and 'Polis Evo 2' have non-Malays working in the background.
Digging deeper, I find that the movie 'Paskal' (Pasukan Khas Laut, our navy commandos) has a mostly Malay cast, but ws directed by Adrian Teh and written by Ang Keoh Chee, Anwari Ashraf and Frank See. Another hit Malay movie, 'Polis Evo 2', was directed by Joel Soh and Andre Chiew.
And who can forget 'Ola Bola' (below), another multi-lingual movie that recaptured the glory days of our greatest football team featuring Mokhtar Dahari, Santokh Singh, Soh Chin Aun, Shukor Salleh, James Wong and, of course, the goalkeeper "Spiderman" R.Arumugam.
I remember my old cassette tapes of Sheila Majid's pop-jazz albums featured a multiracial team, including Jenny Chin, Mac Chew, Fauzi Marzuki and Michael Veerapen. My friend Jeremiah Foo told me that such cross cultural collaboration is alive and well.
"Many digital animators are Malay, the story boards are done by Chinese, and the works are developed for the China and Middle Eastern markets. There are also many Malay musicians helping local Chinese singers such as Fish Leong," said Foo, who is working on a documentary (about such collaborations) called 'Behind the Limelight'.
While movies and music may capture attention, Malaysia is full of private sector companies which depend on the unexciting, but crucial daily cooperation of different ethnic groups to keep things running. Perhaps our best ambassador for such cooperation is Air Asia, one of the few areas (budget airlines) where we've done something better than Singapore.
I was careful to say private sector because, sadly, our government sector is perceived to be dominated by one race (this is something that Malaysia Baru should address).
But one clear exception is our public hospitals, as my university debating buddy, Dr Alwi Yunus, reminded me. Yes, during my last visit to University Hospital in Petaling Jaya for a late night health scare, I was grateful for the care from doctors and nurses of various races.
Dr Chan Pelf Nyok showed me a photo of her Malay staff and volunteers helping to conserve turtles in Terengganu. Indeed, when I used to write about environmental issues, I remember how people involved with different eco protection groups such as WWF, MNS and Peka came from different ethnic backgrounds. Maybe there's something about Mother Nature that brings out all of our better sides.
In short, while some politicians fan the flames of racial fears to gain votes, Malaysians on the ground, of all stripes and colours, are finding ways to work together.
What is interesting is that 70 percent of halal products in northern Peninsular Malaysia are made by non-Muslims, as revealed recently by Entrepreneur Development Minister Mohd Redzuan Md Yusof. This, in itself, should be celebrated as another example of cross cultural dynamism - but sadly, some quarters are calling for a boycott as they are supposedly made by the "wrong" people.
There is, also, in a negative way the dubious double lives of the super rich. They practise "unity in greed" at their golf club and superyacht level, while they encourage people to fear and fight each other. When will we wise up to this political game?
The ultimate paradox is that we may be more racially mixed than we care to admit. Sure, most of us know who our four grandparents were, but how many can identify the racial groups of our EIGHT great grandparents or SIXTEEN great-great grandparents?
I may think my bloodline is limited to that of certain southern Chinese groups, but who knows if Mongol/Manchu conquerors or Arab, Indian, Persian, Malay or Portuguese traders had married one or more of my distant ancestors in the bustling (and randy) Chinese port cities of Canton (Guangzhou), Amoy (Xiamen), Swatow (Shantou) or Foochow (Fuzhou)?
If the loudest racists from all communities were to do DNA tests, how many would really be "pure blooded"?
In Malaysia, apart from the famous Baba-Nyonyas, we also have Melaka's Hindu Chitty community (an Indian-Malay mix) and Penang's Muslim Jawi Peranakans (Malay-Indian-Arab). And don't forget the Chinese-Thais in Terengganu/Kelantan and the Sino-Kadazans of Sabah.
The Malays themselves may be a mix of more than nusantara peoples such as Mendailing, Minangkabau, Melanau, Rungus, Bugis and Javanese. After all, the Prime Ministers from the most Melayu political party, the United Malays National Organisation or Umno, had Siamese, Turkish, Hainanese (Chinese) and Malayalee (Indian) blood.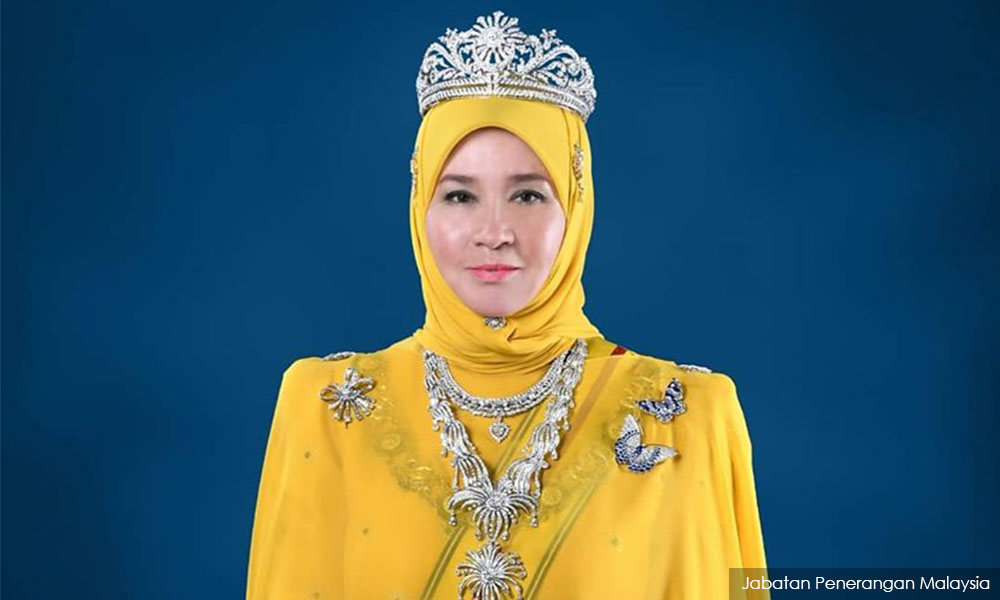 Our Queen, the Raja Permaisuri Agong Tunku Azizah Aminah Maimunah Iskandariah (above) has shared that she has Cantonese (Chinese) blood.
She explained her ancestry, where the late Sultan Abu Bakar of Johor married the daughter (who became Sultanah Fatimah) of a Singapore Chinese merchant, Wong Ah Gew. Tunku Azizah herself is the sister of current Johor Ruler Sultan Ibrahim Ibni Almarhum Sultan Iskandar.
So, for this Merdeka month at least, let's call a ceasefire on our obsession with what divides us racially and try to think of the good things we have done together - in food, entertainment, our corporations, hospitals and volunteer eco warriors. Rather than beating each other up, we should be beating the world by harnessing our mutual strengths.
What greater heights can we achieve by working with, rather than against, each other? Can we develop world-topping products? Qualify for the World Cup? Make one ringgit equal to one Sing dollar again (as it was in 1965)? Become a genuine muhibbah paradise to live in?
It's possible to aim sky-high if we really practise our national motto - Bersekutu Bertambah Mutu.
---
ANDREW SIA is a veteran journalist and editor who prefers teh tarik khau over tepid English tea. You can add milk, sugar and halia to his drink at tehtarik@gmail.com. - Mkini