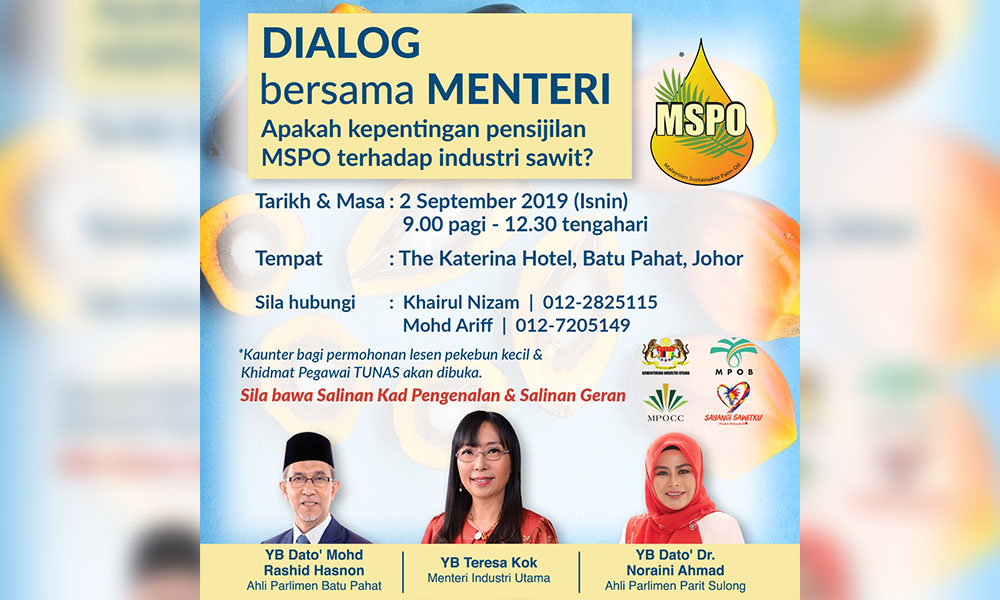 Primary Industries Minister Teresa Kok believes that the bipartisan approach is the best way to get a message through to the people.
Kok said this when asked about posters picturing both herself and members of the opposition at functions to explain the need of Malaysian Sustainable Palm Oil (MSPO) certificates.
The poster for an event on July 3 this year featured Kok alongside Sarawak Deputy Chief Minister Douglas Unggah Embas of Parti Pesaka Bumiputera Bersatu.
Meanwhile, the poster for a July 23 function depicted her with Umno MPs Nazri Abdul Aziz (Padang Rengas) and Mastura Mohd Yazid (Kuala Kangsar).
In an upcoming dialogue in Batu Pahat on Sept 2, she is pictured alongside Umno's Parit Sulong MP Noraini Ahmad and Pakatan Harapan colleague, Batu Pahat's PKR MP Mohd Rashid Hasnon.
The bipartisan approach is not something she initiated, says Kok. "It's been done before. Last time Nazri invited us to join his tourism programme," she told Malaysiakini, referring to functions when Nazri was Tourism Minister and she was in the opposition.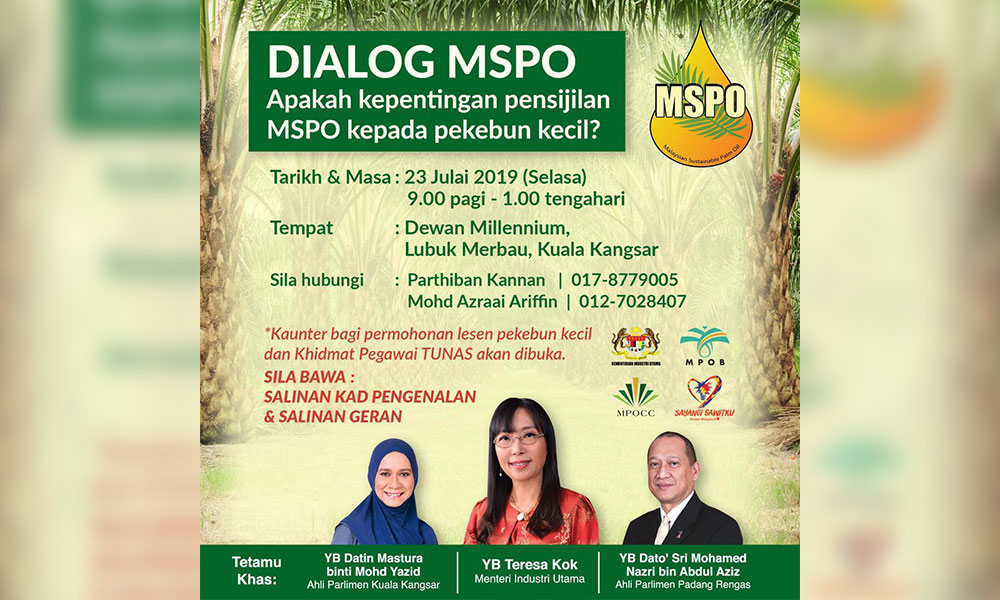 "Nazri has given allocation to opposition MP's constituencies and state too."
"Oil palm plantations grow in both opposition and Harapan states and constituencies too," she added.
Kok has touted the MPSO certification as having received international recognition that will help
push local palm oil prices
higher, saying, "we received positive feedback from these companies that have already recognised the MSPO and are willing to pay a higher price for it."
It's a message she is keen to impart, and crossing party loyalties is not an issue.
"I wish to involve our elected representatives to convey the message of MSPO to their supporters who grow oil palm," she said. - FMT