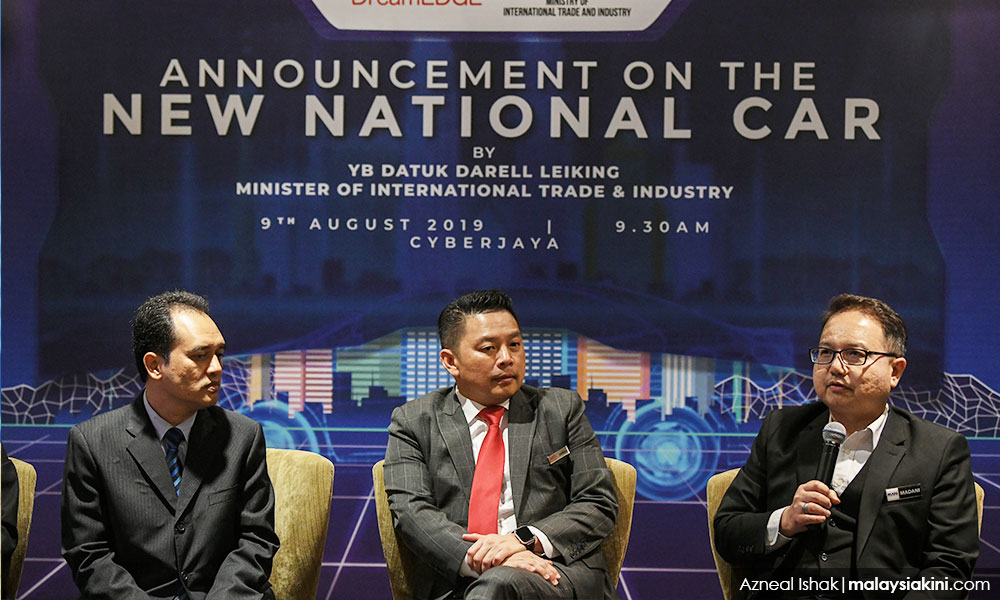 The average Malaysian spends around an hour and 12 minutes per day on the road. According to a World Economic Monitor Report, traffic congestion costs Malaysians up to RM20 billion in 2015. Given that car ownership in Malaysia rose from 26 million to 28 million in 2017, it is logical to assume that RM20 billion figure has risen dramatically. This includes the health costs associated with driving, which include the effects of air pollution and stress.
Malaysia also, unfortunately, has the third-highest fatality rate from road traffic accidents in Asia and Asean, behind Thailand and Vietnam. Transport accidents were the fourth most common cause of death in Malaysia in 2016, behind ischaemic heart disease, pneumonia and cerebrovascular disease.
If we are serious about being forward-thinking in terms of traffic mobility for Malaysia, we should look at projects such as Johor's Forest City. Part of the Iskandar Malaysia project, Forest City has been given a bad rap as of late due to Dr Mahathir Mohamad's allegations that it would be closed to foreign buyers – but its implementation shows how a Malaysian-based tech project should be done.
Leveraging on its strategic location near Singapore, Forest City is a smart city project that provides a clear example of how to solve local problems with technology. Take for example its award-winning Building Information Modelling (BIM) system which integrates information modelling, IOT and AI systems to power most of the project's automated systems which include security, maintenance and servicing, creating truly smart buildings from start-to-finish.
It is also designed to be car-free and is connected to what should be the gold standard in public transportation in the country, which is the Iskandar Malaysia Bus Rapid Transit (IMBRT) system. BRT's are regarded as one of the more efficient methods of people moving around urban environments as they utilise existing infrastructure instead of the expensive business of building LRT or MRT tracks in busy environments.
The economic benefits are also considerable, with it acting as a force-multiplier as companies looking to expand their regional operations consider moving to Johor given its access to Singapore and availability of local talent. As of 2018, Forest City funds the livelihoods around 1,350 local families and is set to produce 9,000 more in the coming years By 2035, it is estimated that Forest City will provide more than 220,000 job opportunities.
Looking at the larger picture, given the rapid urbanisation of populations worldwide, the future of mobility is clear. Routine travel will be done by mass public transportation system, while on-demand autonomous transport systems will cater to those who prefer it.
I am sure that most Malaysians would rather enjoy the time savings provided by efficient mass transport rather than wasting hours upon hours in traffic.
So, given this, why is the government insisting on producing a third national car when 1) there are 0.88 vehicles for every person in the country and 2) according to the Malaysian Automotive Association (MAA), vehicle sales have dropped 34 percent as compared to 2018 in the same period?
Earlier this week, it was announced that the third national car project would be spearheaded by local company Dreamedge Sdn Bhd in collaboration with Japanese auto manufacturer Daihatsu Motor Co Ltd.
According to the International Trade and Industry Ministry, "From the government's standpoint, the national car project is the nation's industrialisation catalyst, to spur the meaningful participation of Malaysians in advanced technology adoption. This will create new opportunities for local vendors and talent to be part of the high technology value chain."
This is all well and good but I share the same concerns that many have raised in response to this announcement - what is the utility and motivation behind a third national car?
Valid questions have been raised towards the capability of Dreamedge to successfully bring to market its car models. The company as noted by Yeah Kim Leng of Sunway University Business School has no track record in entering the extremely competitive car industry. He mentioned that the domestic market is too small, and Dreamedge will inevitably have to compete in the global market.
Slowing car sales growth is not only a domestic trend but also a global one as experts predicting worldwide auto sales to drop given challenging macroeconomic developments.
The world is simply moving away from cars and looking new mobility – public transport, shared cars and bikes and most importantly, walking.
Quite simply the value proposition for a new car today is not there. Nor is there one for a flying car. - Mkini