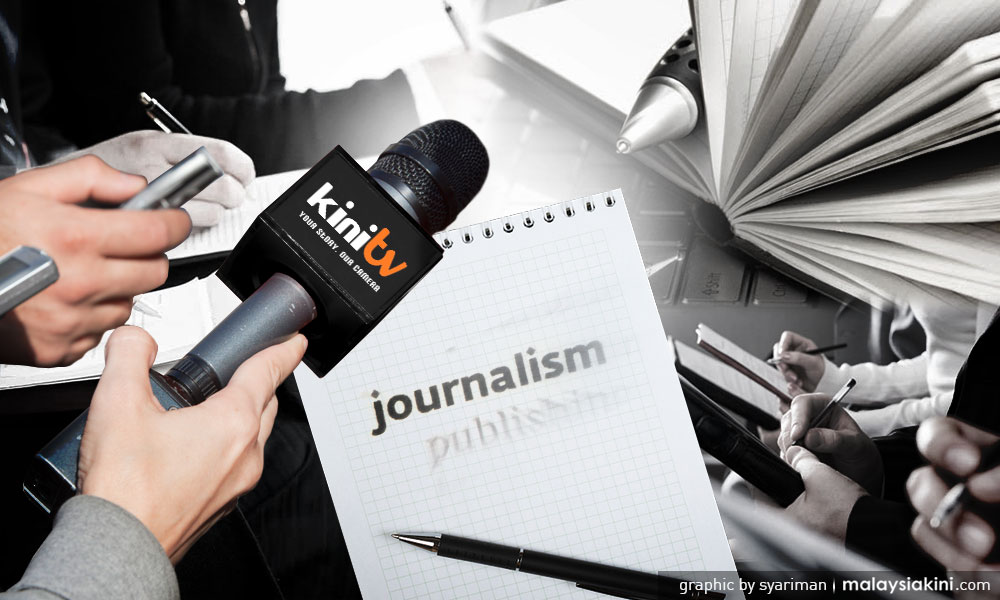 Today marks the 62nd year of Merdeka, and in two weeks, we will be celebrating Malaysia's 56
th
birthday.
It is a time to embrace our differences, and to celebrate our unity, for that is what makes Malaysia, our home, great.
Of late, however, our differences have become dividing lines, exacerbated by those with vested interests who seek to further their own agendas by stoking mutual distrust among us.
It is this toxic environment that Malaysiakini and all other news organisations are forced to navigate.
It is never Malaysiakini's goal to divide the country or to play up racial or religious sentiments. However, it is our responsibility to inform the public on issues that impact all of us.
Regardless of our efforts, however, those who dislike Malaysiakini will always see ulterior motives where there is none.
One of the latest swipes at
Malaysiakini
was by Karangkraf Media Group chairperson Hussamuddin Yaacub, the publisher of
Sinar Harian
, over
an article
about Deputy Education Minister Teo Nie Ching explaining that non-Muslim students were exempted from Quran Hour programmes.
Quran Hour is a programme supported by Hussamuddin's Warisan Ummah Ikhlas Foundation (WUIF). The aim of the campaign is to encourage individuals to spend one hour daily to read, understand and apply the values from the Quran.
A circular from the Malacca Education Department had encouraged all schools to host the programme this year.
Sin Chew Daily reported on Thursday that Chinese vernacular school headmasters were allegedly dumbfounded by the circular.
Teo subsequently issued a press statement clarifying that non-Muslims were not compelled to take part in such programmes, which Malaysiakini reported in order to dispel any misconceptions there might be on the issue.
Hussammuddin however
accused
Malaysiakini,
along with "vernacular newspapers", of provoking religious sentiments.
He also advised those who do not understand the Education Department's circular to seek official clarification instead of taking this issue to the media.
While Malaysiakini agrees with Hussammuddin that the media should not stoke racial or religious sentiments, it would be irresponsible to not publish a clarification that would clear the air on any misconception one group might have against another.
Indeed, the world should not be seen through rose-tinted glasses.
In such heated times, we believe it is the responsibility of media organisations to educate Malaysians and to rid them of their mutual fears and distrust of one another.
We also believe it is our collective responsibility to expose those who seek to divide Malaysians through hateful remarks, and to push for those in power or with influence to rebuke these individuals or groups, and take measures to heal these divides.
Malaysia is for all Malaysians, it is our home, and all deserve to be treated with fairness and respect.
Happy Merdeka Day! - Mkini