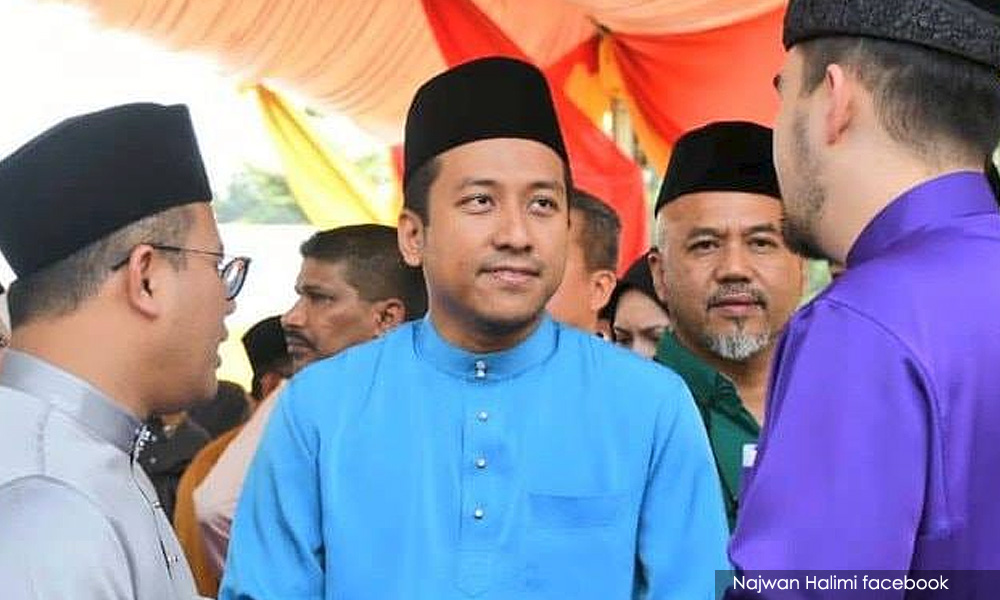 Selangor PKR Youth chief Najwan Halimi has reminded members that giving tokens to encourage party members to participate in programmes is not part of the party's culture.
Najwan was commenting on claims being spread on WhatsApp that the opening ceremony of the Selangor PKR Youth annual general meeting tomorrow would be marred by the practice of giving "tokens" to members present.
"Selangor PKR Youth regrets what was being said (in the message) and would like to emphasise that this token-giving is not part of PKR culture to encourage party members to participate in party programmes.
"We should go back to the original goal of the party struggle," he told Malaysiakini.
The bribery allegation arose after an invitation was spread through WhatsApp allegedly promising a token to the AGM attendees.
"Ask all members to attend and a token will be given to the attendees. Please provide the name (attendance is mandatory for the Shah Alam PKR Youth committee members)," said a message released to Malaysiakini.
It was unclear whether the alleged token was going to be a gift or a financial distribution.
The event is scheduled to take place at the Hamzah Klang Hall at around 3pm tomorrow, with the opening ceremony being officiated by PKR Youth deputy chief Muhammad Hilman Idham.
Najwan, who is also Kota Anggerik assemblyperson, acknowledged receiving the same message about the programme.
However, Hulu Langat Youth chief Hanafi Jalalludin, who was contacted by Malaysiakini, said he did not know about the matter.
"I don't know," he said briefly.
Meanwhile, PKR president Anwar Ibrahim said he was aware of the allegations.
Anwar stressed that the party would refer the parties involved to the disciplinary board if the issuing of the tokens took place.
"There are (allegations of token distribution) being spread but if it is true that there is bribery, we will bring it to the disciplinary board," he said when met at the Parliament building yesterday.
Anwar added that PKR took the matter seriously.
"We must stop the practice of buying people or bribing with money. This cannot happen in the party," he said.
Malaysiakini has forwarded the allegations to Hilman, but has yet to receive a response. - Mkini