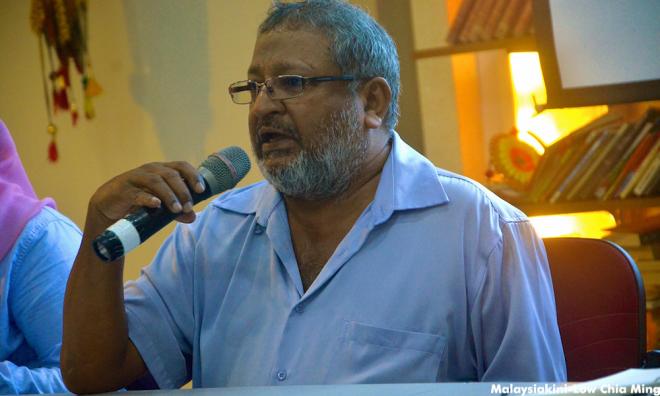 The Malaysian Trades Union Congress (MTUC) has again called upon the government to migrate from the minimum wage policy to that of a living wage.
MTUC's Penang division secretary K Veeriah (above) said when they made the call in December 2018, it was in the context of workers having to work excessive hours.
He said this includes the overtime (up to the legally permitted 104 hours a month), working on rest days and public holidays.
"Workers even look for a second source of income to ensure sufficient earnings to meet the economic pressures of the ever-escalating cost of living.
"Thus, we find it refreshing that our position, in the matter, has been vindicated from an economist consideration in the matter," Veeriah said in a statement.
He was referring to Sunway University Business School professor Yeah Kim Leng's statement on October 28 that a minimum wage of RM1,200 as announced in the 2020 budget, was inadequate for an individual working in the Klang Valley.
Yeah said a living wage, sufficient income to meet the basic economic necessities of a worker as opposed to a minimum wage, would be an appropriate measurement of wages.
He was quoted in Bernama that a
minimum wage
of RM1,200 as proposed by the government was below the estimated living wage in the Klang Valley.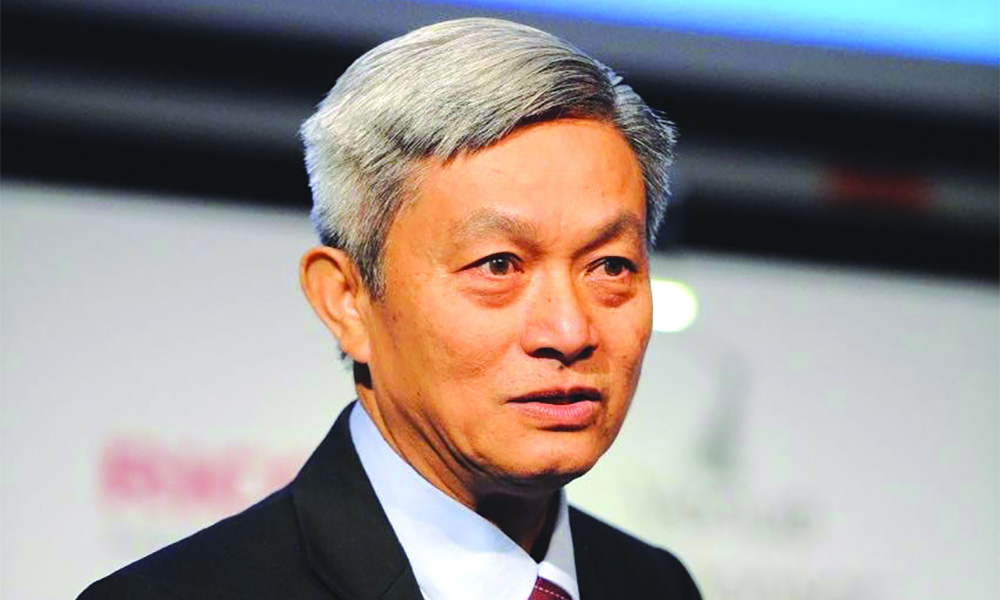 Yeah (above) said single adults would need a supplementary income to make ends meet, either from a second job or from a side business.
Veriah said MTUC is convinced that the only progressive path is to embark on a living wage as opposed to a minimum wage policy.
"Working excessive hours of work and seeking supplementary source of income, would inevitably result in the deterioration of workers' physical and mental health.
"This could also lead to a loss of productivity and higher medical costs for employers and the nation. This can be avoided by ensuring workers' a living wage," he said.
Veeriah said a living wage is defined as the minimum income necessary for a worker to meet his basic needs including food, housing and other essential needs.
"In contrast, a minimum wage is an amount set by the authorities with the aim of protecting workers against unduly low pay," he added.
In his Budget 2020
speech
, Finance Minister Lim Guan Eng recommended that the minimum wage be increased next year to RM1,200 a month in major cities.
Lim (below) said this would be an increase of RM100 from the current minimum wage for workers in the private sector nationwide.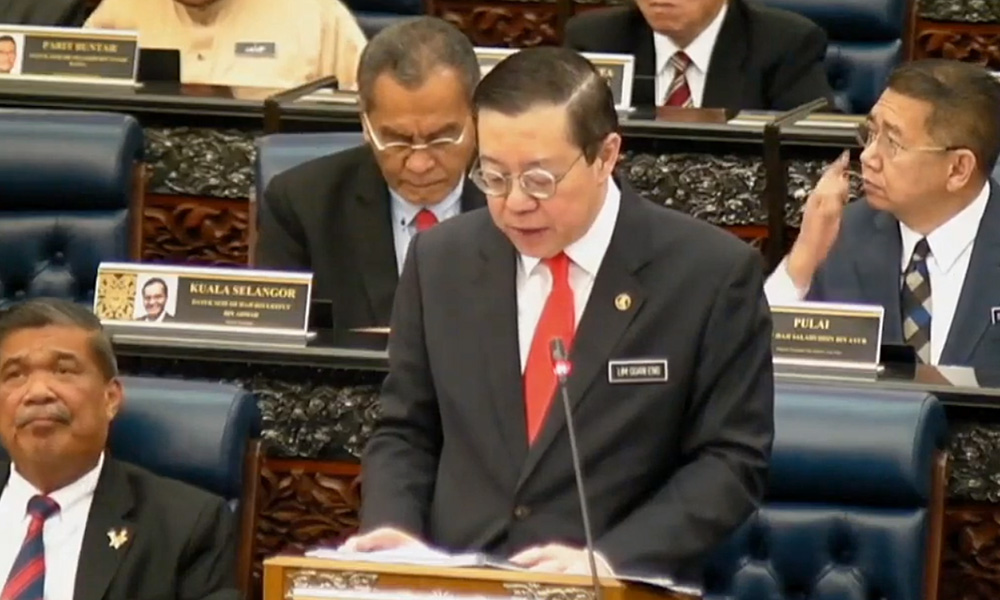 He added that the decision was made after taking into consideration the rising cost of living in major cities.
This was challenged by Yeah, who quoted from a Bank Negara study in 2018, that showed the living wage to be RM2,700 a month for a single adult in Kuala Lumpur, RM4,500 for a couple without children and RM6,500 for a couple with two children.
He said the monthly income of RM5,344 for B40 households (bottom 40% of income earners) in Kuala Lumpur in 2016, as reported by the Statistics Department, would make it challenging for such families to afford a home, car and other consumer durables.
Veeriah said although Yeah's point of reference was of an individual living and working in the Klang Valley, the workers' union are of the view the situation would be about the same outside the Klang Valley.
"Cost of basic essential goods and services, say rice, cooking oil, petrol, gas, flour, fish, vegetable, lentils, electricity rates and tolls are uniform throughout the country.
"Workers, by and large, wallow in the vicious low and middle-income trap as a consequence of inequitable wages," he said.
"The fact that wage adjustments even by the Industrial Court has been pegged to a distorted Consumer Price Index.
"This in spite of the glaring mismatch to purchasing power parity, ought to hasten, in our view, a reconstituted approach to wage fixation in the country," he added. - Mkini