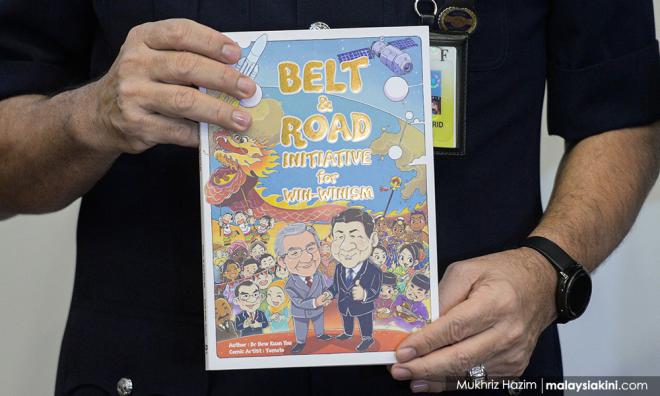 DAP secretary-general Lim Guan Eng has declined to comment on the controversial comic Belt and Road Initiative for Win-Winism which featured a foreword by him.
He said this was because those who published the comic, including former DAP member Hew Kuan Yau, supposedly wanted to undertake certain legal processes.
"I was made to understand that there are still legal processes that he (Hew) wants to undertake and I think those who wrote the book will be following this legal process.
"So until then, I do not want to comment so that we can allow this legal process to be followed and be exhausted before I make any comments so that it will not give any appearance of interference," Lim said to reporters at the Parliament lobby today.
Hew announced later today that he plans to seek a
judicial review
to challenge the government ban imposed on his book.
The comic book, produced by Hew, who is the Asean Comic and Cultural Museum curator, and local artist Tomato, came under intense public scrutiny after it was found to have been distributed to school libraries.
After a public outcry, the Education Ministry banned its distribution in schools saying that it had never approved such distribution in the first place.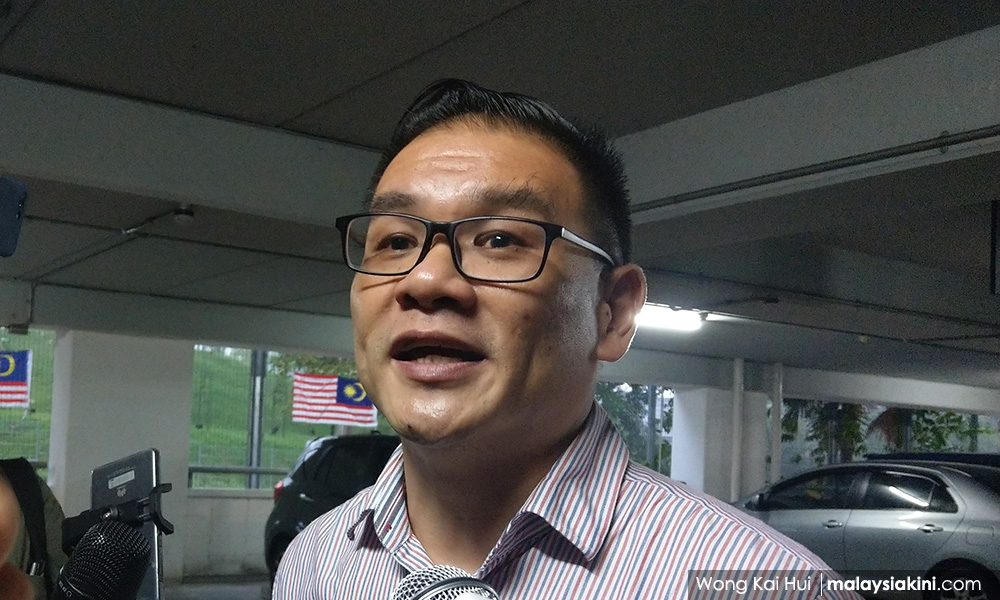 The Home Ministry subsequently banned the comic under Section 7(1) of the Printing Presses and Publications Act (PPPA) 1984 for, among other reasons, promoting communism and sympathy for the communist struggle.
Home Ministry officers also seized copies of the book from the Asia Comic and Cultural Museum in Penang.
Police reports have also been lodged against the comic book while Hew, Tomato and two others have been questioned by Bukit Aman.
Former prime minister Najib Abdul Razak also highlighted the book on his Facebook page, complaining that the comic was propaganda promoting DAP while running down the previous BN government, him and his family.
Hew is a former DAP member who is still seen as being close to the party.
Several opposition leaders such as Bera MP Ismail Sabri and PAS deputy president Tuan Ibrahim Tuan Man have since called for DAP to be banned if it is found guilty of spreading ideologies that contravene federal laws. - Mkini