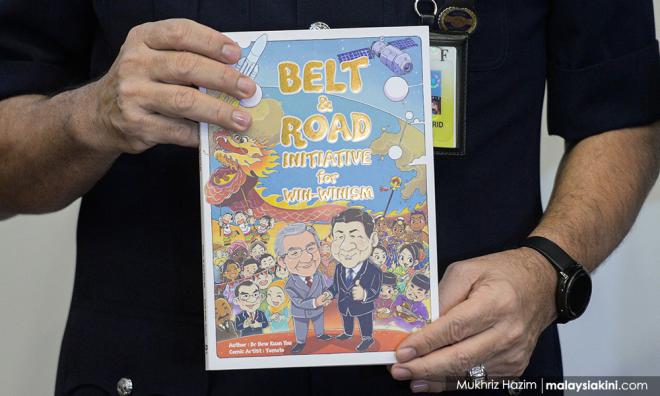 PARLIAMENT
| Pictures of ministers with the controversial 'Belt and Road Initiative for Win-Winism' comic book does not mean that the government endorses the publication, Education Minister Maszlee Malik said.
He was responding to a question from Mastura Mohd Yazid (BN-Kuala Kangsar) who asked for an explanation on the picture of Deputy Education Minister Teo Nie Ching being presented with the comic, which has gone viral.
"I am confident that many ministers, and also MPs, are sometimes ambushed with certain books from writers and then their pictures are taken, and this cannot be used as proof of endorsement.
"She (Teo) has never released any written statement endorsing anything," Maszlee said during the Minister's Question Time in the Dewan Rakyat today.
He also pointed out that the picture of Teo is not an isolated incident as Prime Minister Dr Mahathir Mohamad also had his picture taken when he was presented with the comic book (photo below).
"It does not matter whose picture, whether it is the deputy prime minister, the secretary-general or any MP.
"The most important thing is that the education minister does not allow (the comic book to be distributed in schools). The decision is in my hands," Maszlee said.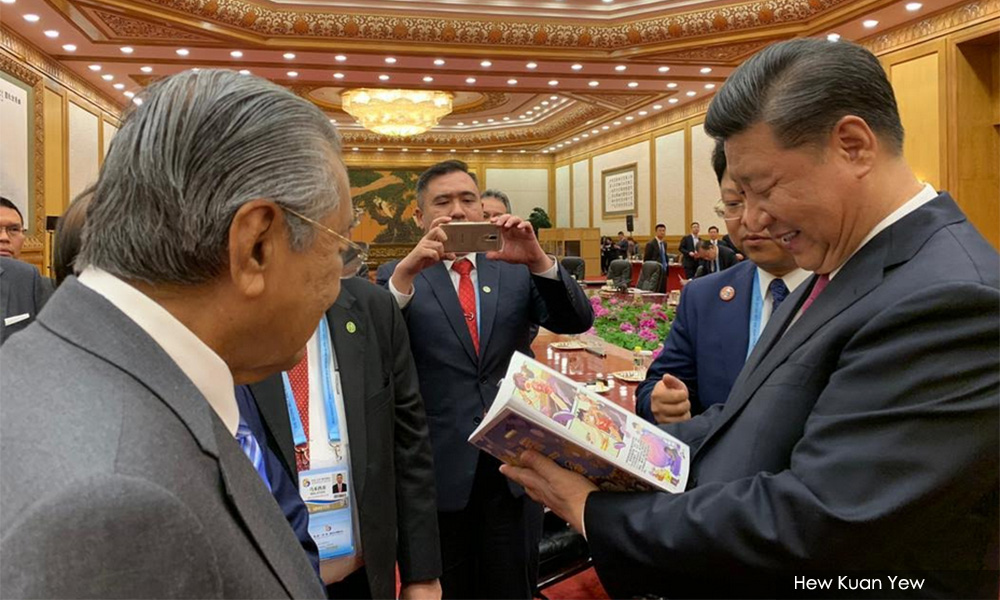 The comic book, produced by Asean Comic and Cultural Museum curator Hew Kuan Yau and local artist Tomato came under intense public scrutiny after it was found to have been distributed to school libraries.
After public outcry, the Education Ministry, which said it never approved the distribution of the book in schools, had recalled and banned it from being distributed in schools.
The Home Ministry subsequently
banned
the comic under Section 7(1) of the Printing Presses and Publications Act (PPPA) 1984 for, among other reasons, promoting communism and sympathy for the communist struggle.
Home Ministry officers also
seized
copies of the book from the Asia Comic Cultural Museum in Penang.
Police reports have also been lodged against the comic book and Hew, Tomato and two others have been questioned by Bukit Aman.
Former prime minister Najib Abdul Razak also highlighted the book on his Facebook page, complaining that the comic was propaganda promoting DAP and it also ran down the previous BN government, him and his family.
Hew is a former DAP member who is still seen as being close to the party.
Several opposition leaders such as Bera MP Ismail Sabri and PAS deputy president Tuan Ibrahim Tuan Man have since called for DAP to be banned if it is found guilty of spreading ideologies that contravene federal laws. - Mkini