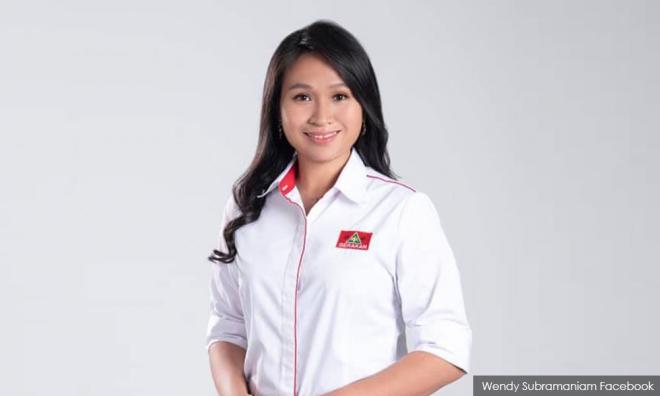 YOURSAY
| 'Why must we vote for someone simply because they are the same race?'
Specialist Batsman:
Tanjong Piai should be the platform for the emergence of a credible third force.
Pakatan Harapan has too many broken promises. Its top leaders are far more preoccupied with protecting privilege and perks that come with ministerial positions while remaining dumb, deaf and blind to a host of disgraceful and unilateral decisions by Prime Minister Dr Mahathir Mohamad.
A year and a half on, the only issue that seems important to Umno-BN/PAS is race and religion. As for Gerakan, its top leadership is still dominated by BN yes-men of the past.
To some courageous Malaysians from Tanjong Piai, please nominate yourself as an independent candidate to represent Tanjong Piai.
Thinking Aloud:
Excellent choice, Gerakan. A young, fresh face with a pleasant personality and well educated, and not a tired, recycled politician with outdated attitude and ideas.
Win or lose, Gerakan at least has shown that it is serious about reforming itself. I hope voters will embrace and vote for this candidate.
Anonymous_1543475877:
@Thinking Aloud, please think carefully. This is a Malay-majority constituency where at least 70 percent will vote for Umno/PAS.
If it is a Bersatu candidate contesting, the person must be made to lose. It is difficult to see how Gerakan can win.
Righteousness4all:
Gerakan should send out information to all people as to how we, the fed-up rakyat, can help Wendy Subramaniam in this by-election. Let us rakyat rally behind Gerakan and Wendy to secure a win.
Let this be the start of the 'third force' in Malaysian politics. Wendy can be our third force and moreover, she is a lady.
Furthermore, if this is the case, we should vote for the Gerakan candidate to teach BN as well as Harapan a lesson in not snubbing the people who are their voters.
TangoBug:
@Righteousness4al - "[...] And moreover she is a lady". Err, gender over principles?
Although principles are a moot point for BN's component parties, what has Gerakan stood for in the recent past? The silence from them over the greatest theft of public funds in the world was deafening.
So Wendy, what's your stand on this, regardless of your gender?
Perak Boleh:
Tanjung Piai voters must vote for a non-Malay/Muslim independent candidate that is not from any political party.
Say no to Bersatu, Umno, PAS, MCA or Gerakan. Vote only for an independent non-Malay/Muslim. Let the racist Malays go for each other's throats in this by-election.
Racist Chulan:
It is likely that BN will be represented by Umno. In that case, the Malay votes will be shared between Umno and Bersatu. I urge all the Chinese and Indians to vote for Wendy.
Let's send a clear message to all those racists in Umno and Bersatu that we have enough of their racist rubbish.
We want a new Malaysia where there is no place for elitist and racist Malaysians. We need a moderate Malaysia where all its citizens are equally responsible for its progress and prosperity.
Sarawak4Malaysian:
Why must Malaysians always think of race? Why must we vote for someone simply because they are the same race?
We should select people based on merit. Then they can serve us better and improve everyone's life. Change start from ourselves.
Annoymous:
A vote for Bersatu is a vote for PAS and Umno, Mahathir, PAS president Abdul Hadi Awang, Umno vice-president Hishammuddin Hussein, PKR leaders Azmin Ali and Zuraida Kamaruddin.
This will end with them going through the backdoor to illegally grab power and form the same 60-year racist and corrupt regime and to hijack the rakyat's hard-fought historic and victorious event of good over evil on that great day of May 9, 2018. Allah forbid!
PAS grassroots are loyal to late PAS spiritual leader Nik Abdul Aziz Nik Mat. Those who are anti-Umno will never back Umno 2.0. The silent, moderate Malays of Umno, as well as the silent majority of the progressive Malays, will not vote for PAS.
This is a sure win for Gerakan as Mahathir and the arrogant racist and corrupt Bersatu/Umno 2.0 traitors, now comfortably in power, have betrayed the rakyat since that historic GE14 win.
Apasai:
Good move and good thinking, Gerakan. Harapan should lose its deposit at Tanjung Piai. Malaysians from all walks of life have been short-changed and cheated by Harapan.
The number of unfulfilled promises from the coalition's manifesto is far too many. This is an indication of a failed coalition. Vote for Wendy and reject racism.
Quigonbond:
I would have gunned for Gerakan, but Wendy's curriculum vitae looks really sad for a secretary-general.
She only worked for one smallish firm with no significant leadership qualities to speak of. She's got her work cut out for her.
If Gerakan wants to be taken seriously, it should send heavyweights who speak sense like its legal bureau head.
XED:
Would this be meaningful - if, in a three-way fight, Umno-BN wins and Gerakan pushes Harapan into third place?
There may be voter adventurism, vote-splitting, protest votes, and strategic voting which would draw votes away from Harapan.
An Umno-BN win would not make a real difference in terms of parliamentary strength but would serve as an indication of shrinking support for Harapan across the nation.
Honma:
We must have faith in Harapan as it is the right choice. We can't judge Harapan in just two years just because many of the promises are not fulfilled yet.
We must give them the mandate to shut out Umno/PAS from controlling the country. We have had enough of that type of nonsense.
The Analyser:
@Honma, it's one thing to not perform. It's a completely different matter to renege on promises and not perform.
You have learnt the hard way that Mahathir was incapable of reinventing himself. What does it take to convince you that Harapan is also incapable of reinventing themselves? - Mkini