PARLIAMENT
| Education Minister Maszlee Malik said his ministry will form a committee to look into possible new models to replace PTPTN, the national higher education loan fund.
PTPTN has held roundtable meetings, discussions, workshops and consultations since last December, he said, and has found that its model was "problematic" and "unsustainable".
"As such, the ministry will form a committee to look into a new model to replace the PTPTN model, which is problematic and unsustainable.
"This committee will include all parties such as economists as well as those from the ruling coalition and the opposition," Maszlee said in his wrapping-up of the Budget 2020 debates at the Dewan Rakyat tonight.
He further explained that it was discovered that many of those who borrowed from PTPTN were in the B40 group and overall, 51 percent of debtors faced problems in paying back their loans.
"The government is committed to helping this group of people. Hence, PTPTN is now researching to identify the factors behind the issues of repayment so we can help this group of people with a more effective mechanism," he said.
Maszlee also said he found it strange that there was a lot of data similar with that of the Inland Revenue Board (IRB) but incomplete on the PTPTN side, dating back to before Pakatan Harapan formed the government.
Due to this, the ministry had to contact the relevant agencies to get the complete data set which took a long time to resolve, he said, adding that nevertheless, they have done their best.
On a separate matter, Maszlee said the government was in the midst of considering the proposal to offer free tertiary education to ensure every Malaysian could access their right to education.
He pointed out that public primary and secondary schooling was already completely free while students in public universities only had to pay 10 percent of the operation costs.
The government was now currently considering several models for free tertiary education, he said.
This cannot be implemented overnight, he said, because it had huge financial implications for the government, among others.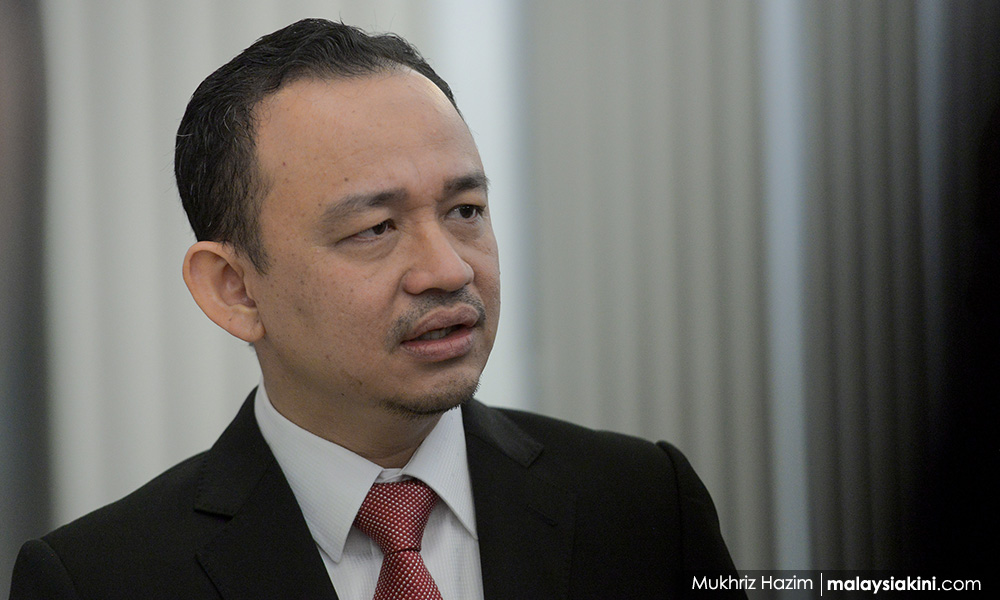 While Maszlee was wrapping-up the debates, opposition lawmakers attempted to interrupt him to pose questions but the minister ignored them all and continued reading with his speech.
This eventually agitated a number of opposition MPs who remained standing with their microphones turned on for a chance to ask their questions.
Noh Omar (BN-Tanjung Karang), Wee Ka Siong (BN-Ayer Hitam) and Ismail Sabri (BN-Bera) then started to loudly protest, completely drowning out Maszlee who still kept going on with his speech.
This went on for around 15 minutes before several of the disgruntled opposition parliamentarians walked out of the Dewan Rakyat as Maszlee continued to ignore them.
"The education minister did not want to give way for us to ask for explanations, this has never happened in the history of ministers.
"When a minister is wrapping up, usually they will let us ask for clarifications.
"Whether or not they want to answer, they will still give us a chance to ask and they have to answer as much as they can answer and usually even if they cannot answer, they will give us a written reply.
"But this one, he did not allow us (to ask) at all," Ismail Sabri told reporters at the Parliament lobby after walking out.
Since Maszlee had refused to give way to them, Ismail Sabri said there was no reason for them to continue to sit in the House and "listen to the minister give a ceramah". - Mkini