The police training college would not have prepared those attached to the commercial crimes investigation department for the task of caring for luxury handbags.
But since the department commenced its investigation into the 1MDB scandal and carried out raids on residences linked to former premier Najib Abdul Razak, it is now part of their duties.
Most of the 567 handbags confiscated are made from snake and crocodile skin. They comprise 37 different brands.
As of June last year, police had estimated 272 of the bags to have a retail value of RM51.3 million. The remaining 295 bags were still being evaluated at the time and their value has yet to be made public.
A source familiar with the investigation told Malaysiakini these bags required special care.
"The bags have to be brought out (from storage) to be aired and exposed to sunlight on a regular basis. We also have to 'fan' (kipas) them and ensure that the handbags are not folded as this would damage them," said the source.
The source also claimed that there were those hired in the past for the specific task of caring for the bags, but who have since fled the country when investigations commenced.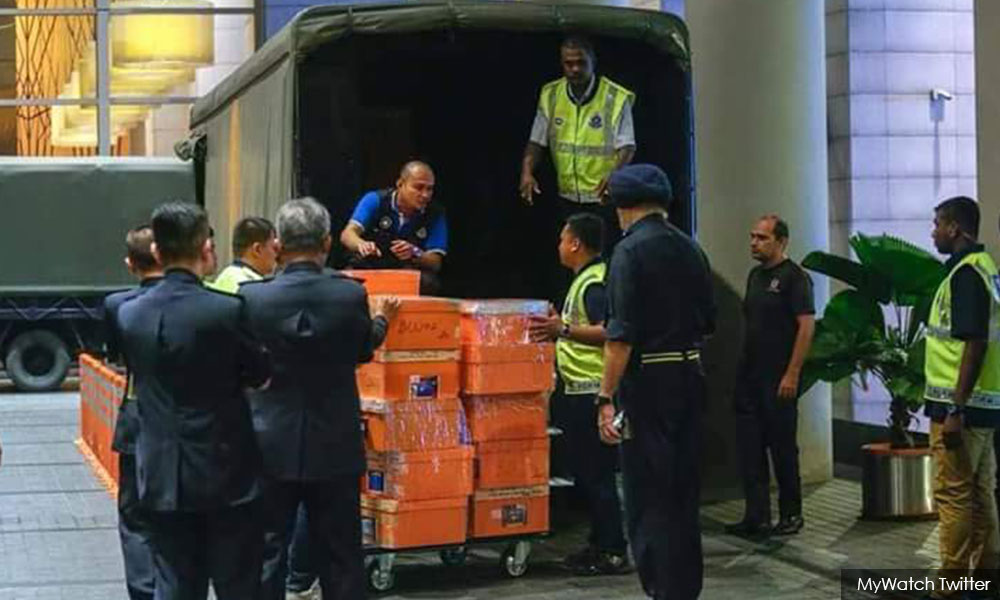 Police are looking for these individuals.
"Now the task of taking care of these expensive items falls to the police," said the source.
The source also revealed that 170 of the handbags were custom made by luxury brand Hermes.
Apart from the
handbags
, police also seized 12,000 jewellery items, expensive watches and cash in various currencies. The estimated retail value of the total seizure is close to RM1 billion.
Meanwhile, the source also revealed that the police are faced with the painstaking task of identifying the jewellery pieces.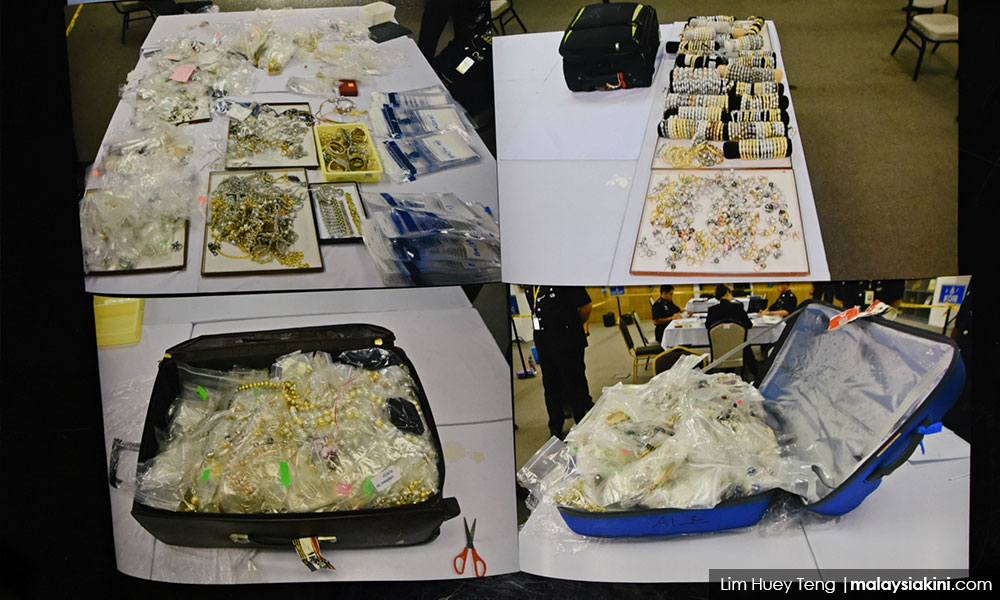 Each item has to be documented and the source of its origin traced.
"We take pictures of the items and attempt to trace where an individual item was purchased and for what price it was acquired," added the source.
The source said police have sought the assistance of Najib's wife Rosmah Mansor (
photo
) to identify the items.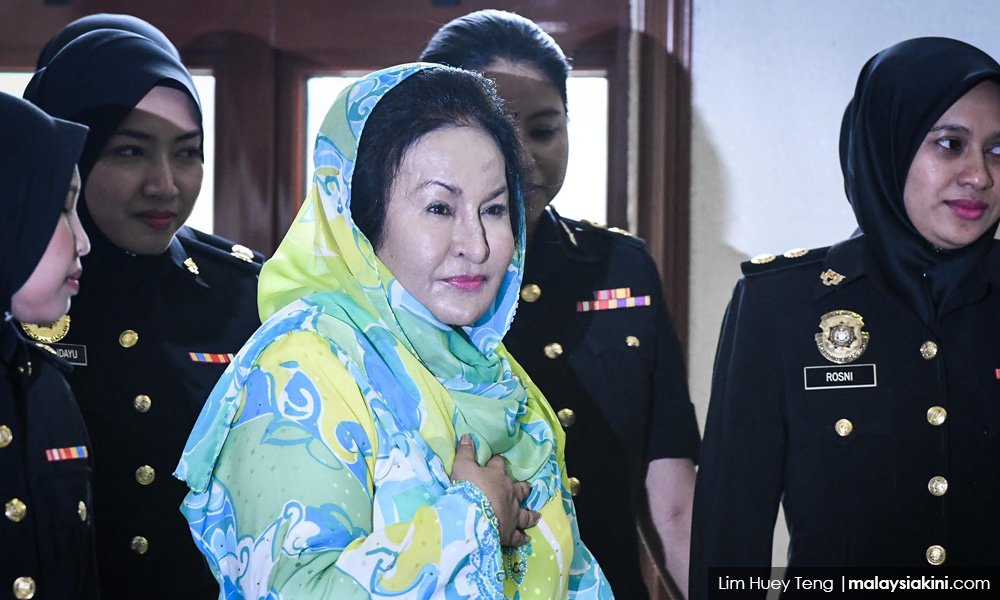 The commercial crimes team is working together with the MACC on this and have until May this year to complete the process before the seizure period lapses under Section 61 of the Anti-Money Laundering, Anti-Terrorism Financing and Proceeds from Unlawful Activities 2001.
The source said investigations have made inroads with regard to identifying the source of the funds used to purchase the items, but declined to elaborate.
Najib, facing a slew of charges, has repeatedly denied using 1MDB funds for personal gain. - Mkini