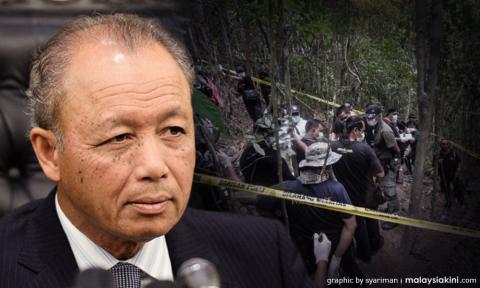 Former chief justice Ariffin Zakaria will head the Royal Commission of Inquiry (RCI) into human trafficking at Wang Kelian.
Home Minister Muhyiddin Yassin said former inspector-general of police Norian Mai will also be on the RCI, together with eight other members.
"The appointments have been consented to by the Yang diPertuan Agong.
"I will meet with all the RCI members at the ministry next week to hand their appointment letters and give a briefing on the background of the Wang Kelian case," he said.
Mass graves of human trafficking victims and camps used by their traffickers were
uncovered
at Wang Kelian in 2015.
Wang Kelian is a border town with Thailand. - Mkini