| Former Selangor opposition leader Mohamed Satim Diman – once pegged as a candidate for menteri besar had BN recaptured the state in last year's polls – has suggested that the deaths of Pakatan Harapan elected representatives is a sign from above.
"Why are there so many by-elections? Because the incumbents passed away. It is curious... where are they from? Harapan," he told a ceramah in Semenyih last night.
"They are not from BN. Are they any BN elected representatives who have passed away?"
Satim, the Puchong Umno chief, also pointed out that all the deaths occurred in Selangor.
He also lamented BN candidates losing in the previous by-elections, despite what he claimed were signs from God.
"He (Allah) is giving a warning. Firstly, BN lost in Sungai Kandis. It's okay because (people) had not seen the light. Then it came to Seri Setia, but it lost too.
"Allah said, 'Are Muslims not getting it yet?' Then there was Balakong, but (people) still did not understand.
"'If (people) don't understand, then I give you Semenyih'... Allah said, 'I'll cause a death here'. If (people) still cannot understand this, I don't know what to say,"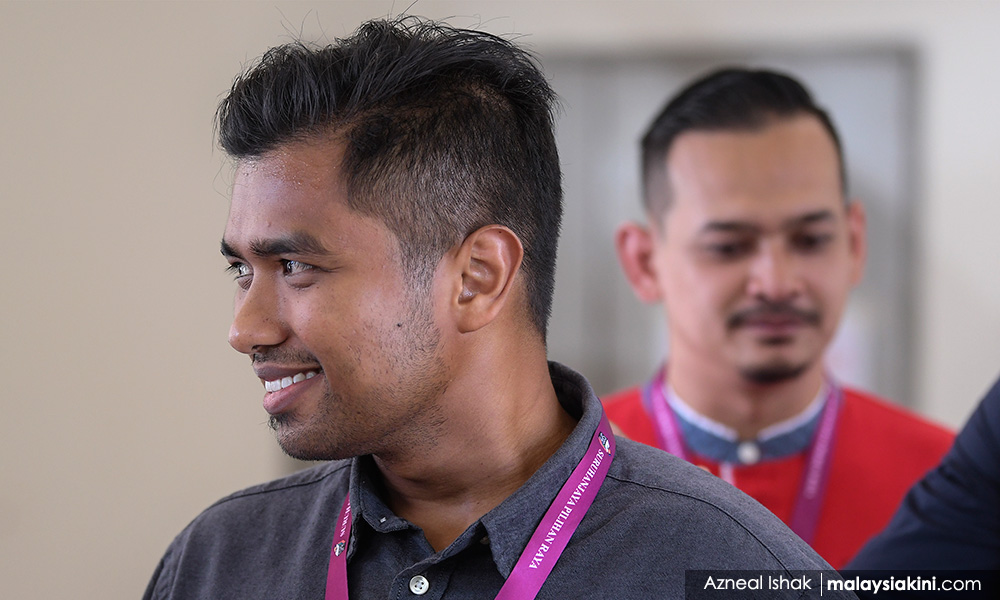 Satim also called into question the age of Harapan's 30-year-old candidate Muhammad Aiman Zainali (photo), contrasting it with BN's Zakaria Hanafi, who is 58.
"Even when Allah made Muhammad a prophet, he was more than 40 years old," he said.
Six by-elections have been called since the last general election, four of which were due to the deaths of Harapan incumbents.
The deaths of Mat Shuhaimi Shafiei, Eddie Ng, and Dr Shaharuddin Badaruddin caused by-elections in
Sungai Kandis
,
Balakong
and
Seri Setia
respectively, while this Saturday's
Semenyih
polls was triggered by the passing of Bakhtiar Mohd Nor.
The by-election in
Port Dickson
was held after its incumbent resigned, while a fresh election was called in
Cameron Highlands
after the courts found evidence of vote-buying.
To date, all by-elections have been retained by the incumbent party.
BN is working to wrest the Semenyih seat from Harapan. If it succeeds, the state seat will be the first to change hands since the 2018 general election. - Mkini