| Perak DAP chairperson Nga Kor Ming said Chinese voters should reject former prime minister Najib Abdul Razak for his lack of shame over the 1MDB fiasco.
He referred to how Najib has gained popularity via the internet using the "Malu apa Bossku" tagline.
"This is morbidity. Why did I say so? His slogan... I'm corrupt, what's the shame? I rob, what's the shame? I rape, what's the shame?
"If this becomes the value in our lives, we are done," he told a ceramah at Vista Valley Semenyih, attended by some 800 people.
Nga then cited the traditional Chinese teachings where propriety, justice, integrity and honour (shame) are regarded as the four pillars of a nation, which he said would fall without those values.
Najib is trying to inculcate the "sense of shameless" over the 1MDB fiasco where RM2.6 billion went into his personal bank account, he added.
"And some Chinese people (
MCA members
) are assisting him by wearing the Bossku T-shirt (
photo
)," said the deputy Dewan Rakyat speaker, who stressed that he was speaking on his personal capacity.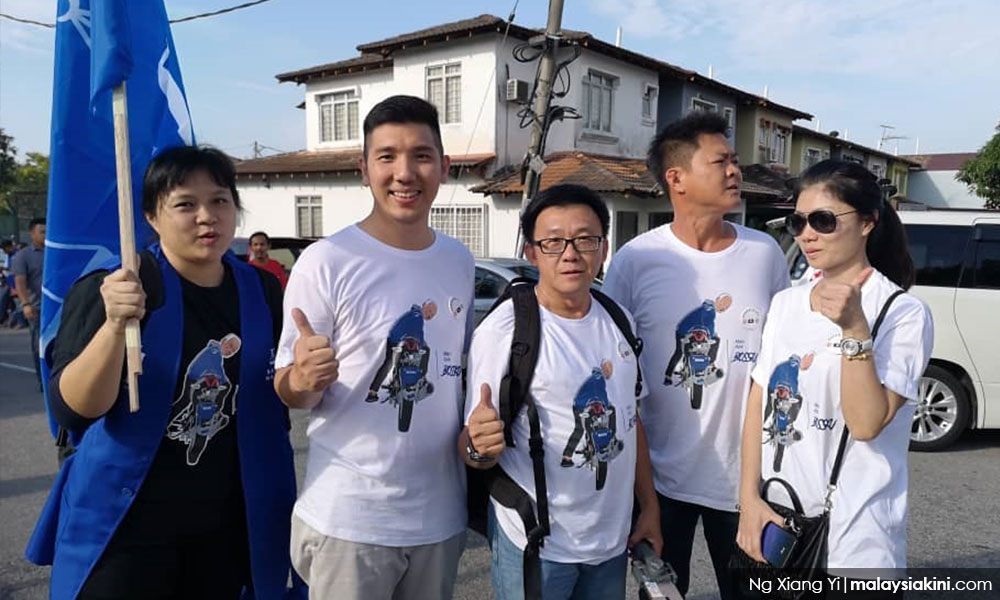 The Teluk Intan MP quoted the Chinese philosopher, Mencius, who said appetite for food and sex is human nature but there is a slight difference that sets the human and beast apart.
"Mencius said humans and animals are different. Being the master of the universe, humans know about shame and compassion, right?"
"I was taught about (shame) when I was in Standard 3, but Najib knows no shame. He ate rice in vain. He eats quinoa," he said.
In his speech, Nga urged the people to bear with the Pakatan Harapan government as it needed more time to bring reforms.
The
Semenyih
by-election was called after the demise of Harapan state assemblyperson Bakhtiar Mohd Nor.
Semenyih is a semi-urban state seat with 69.2 percent Malay, 16.8 percent Chinese and 13.3 percent Indian voters.
The Chinese community is mainly concentrated in Kampung Bahru Semenyih, Kampung Bahru Broga and their surrounding areas.
In Kampung Bahru Semenyih, the polling district with the highest number of Chinese voters, close to 81 percent voted for Harapan in the 2018 national polls.
Although the Chinese voters are expected to back Harapan, there were concerns that a small number of fence-sitters may not vote for the ruling coalition on March 2. - Mkini