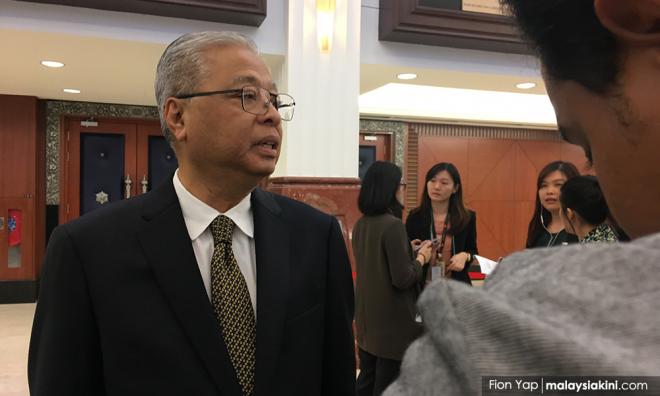 PARLIAMENT
| Pakatan Harapan wanted to auction off the country by
lowering
the threshold on high rise property prices in urban areas for foreign ownership from RM1 million to RM600,000, claimed opposition leader Ismail Sabri Yaakob.
In his Budget 2020 debate at the Dewan Rakyat today, the Bera MP used the same criticism made by Harapan leaders against the BN administration over the controversial Forest City, which attracted buyers mainly from China.
"Harapan representatives took pictures of the Forest City and said this is the symbol of how our country was being sold off to China.
"Now, who is selling off the country? Such a U-turn showed that the country not only being sold off but auctioned off by the Harapan government," he said.
Ismail said housing is the biggest issue faced by Malaysians and the government should be assisting the poor to overcome their housing woes.
He added that the government's move in lowering the threshold may lead to developers increasing the house price so that they can clear their overhang highrise properties.
Some raised concerns that it may lead to a large number of Singaporeans owning houses in Johor.
Prime Minister Dr Mahathir Mohamad said the foreigners who bought the property would not be given Malaysian
citizenship
.
Housing and Local Government Minister Zuraida Kamaruddin said the proposal
did not come
from her ministry but the Finance Ministry.
Meanwhile, Shamshul Anuar Nasarah (BN-Lenggong) interjected the budget debate and asked if Finance Minister Lim Guan Eng made the decision himself without discussion it in the cabinet.
"Is the budget being dominated by the finance minister without taking into consideration (the opinion) of other ministers. If such a policy is made, meaning only one race will benefit. I am not racist, but it is clear," he said.