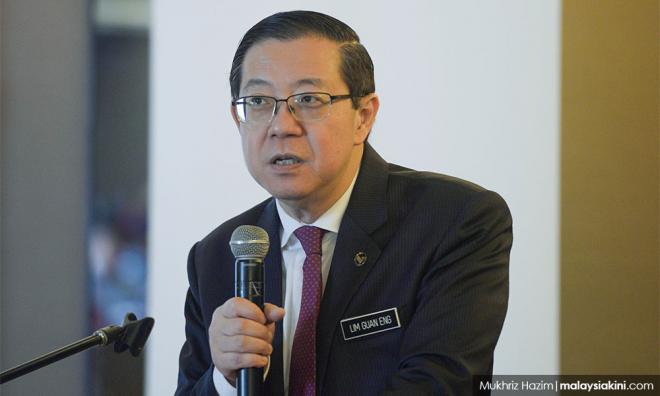 The government's proposal to increase the minimum wage for employees at major cities to RM1,200 next year is partly intended to encourage development in rural areas, Finance Minister Lim Guan Eng said.
Speaking at a Budget 2020 forum in Kuala Lumpur, Lim (photo) reiterated that the government intended to fulfil its election manifesto promise to raise the minimum wage.
"But at the same time, we are cognisant that the economy needs some breathing space.
"Especially for employers in the rural areas," Lim said during a Budget 2020 overview question-and-answer session with government officials, industry experts and various corporate figures.
"That's why we have the demarcated or segmented implementation of the minimum wage in urban areas, where wages will be higher.
"We also hope this will encourage more industries to move to the rural areas," he further explained when asked to elaborate on areas defined as major cities as first
announced
under Budget 2020 in Parliament last Friday.
The new RM1,200 minimum wage in the yet to be announced major cities would be an increase of RM100 from the current rate for workers in the private sector nationwide.
However, Lim declined to reveal the locations where the new minimum wage will be implemented, saying instead that an announcement would be made in due course by Human Resource Minister M Kulasegaran.
"I think the statement of intent is important," Lim stressed, to which the session's moderator, Wong Sue Wan, pointed out that intent and implementation must come hand in hand to ensure public confidence.
"So, I certainly hope that it will be in the short run," she added.
Wong ended the 40-minute session with a word game comprising three questions which Lim must answer with one sentence each.
"In one sentence, 'How does Budget 2020' reflect integrity?'," she asked, to which Lim quipped, "Just like my English teacher".
"You're talking to a politician," he told Wong, who called him out for his longer answers.
She then responded, "I thought I was talking to the minister of finance."
The half-day panel session was jointly organised by Malayan Banking Berhad, CGS-CIMB Securities Sdn Bhd and RHB Banking Group. - Mkini