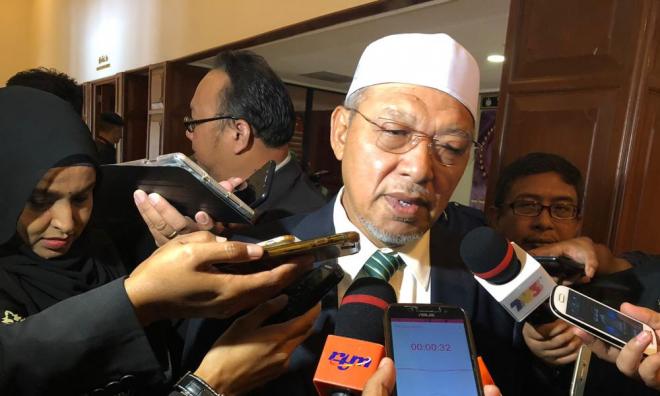 Kelantan Menteri Besar Ahmad Yakob is disputing Finance Minister Lim Guan Eng's claim that oil royalty payment has been disbursed to his state.
Ahmad said while Kelantan received a payment of RM15.75 million on Sept 18, he added that this was a "goodwill payment" and not oil royalty.
"The statement is untrue and confuses the rakyat. What Kelantan is demanding is oil or gas royalty, but what was given is a goodwill payment.
"It is a big difference. It doesn't matter if they want to give the goodwill payment or not, but the royalty is our right," Ahmad told the Kelantan State Legislative Assembly today.
He was responding to a question from W Hassan W Ibrahim (Semerak-PAS).
Ahmad added that Lim should look up the dictionary definition of "royalty payment".
Yesterday, Lim said the oil royalty for Kelantan was
already disbursed
last month, after PAS' Pengkalan Chepa MP Ahmad Marzuk Shaary claimed that the Pakatan Harapan government had failed to make good on its promise. -Mkini