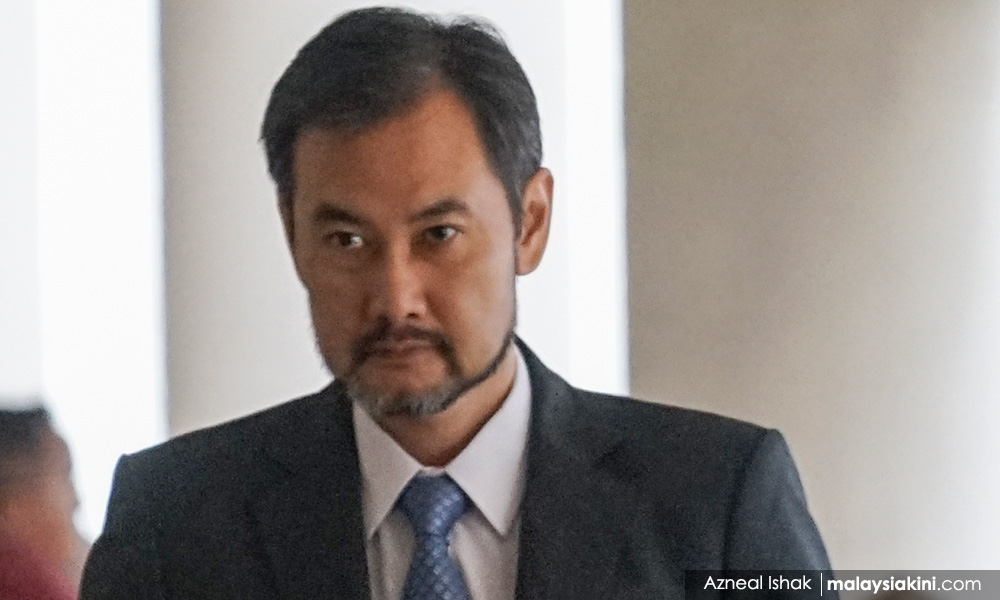 NAJIB TRIAL
| Jho Low made huge sums of money by flipping TIA/1MDB's initial RM5 billion bond in 2009 without the company's knowledge, the Kuala Lumpur High Court heard today.
During cross-examination today by defence counsel Muhamed Shafee Abdullah, former 1MDB CEO Shahrol Azral Ibrahim Halmi (above) said that at the time, he was unaware that Jho Low's company Aktis Capital Pvt Ltd was a secondary bond subscriber.
He said he only learned of that last year when it was reported by the press and during his interrogations by the police.
Shafee had tendered a document to prove that Aktis Capital was once the bondholder.
"They (police investigators) showed me (the document) and asked me if I know the company. I said I didn't," said Shahrol.
Shahrol also agreed with counsel's suggestion that the AmBank Group, the bond arranger, knew what Jho Low was doing.
Shafee:
Without TIA's knowledge, he was making a lot of money under the nose of TIA.
Shahrol:
Under the nose of AmBank actually.
Shafee:
Not AmBank. AmBank knew this. Without TIA's knowledge.
Shafee:
AmBank conspired basically with Low. Without TIA knowing.
On Sept 24, Shahrol had testified that TIA, as 1MDB was called when the bond was issued, only received about RM4.4 billion from the RM5 billion bond issuance.
Although between RM100 million and RM200 million was a fee for AmInvestment Bank's services as the underwriter and lead arranger, Shahrol said some RM500 million to RM600 million was a result of the bonds being sold at a discount.
Shahrol claimed that at the time, AmInvestment was like a "shield" preventing TIA from knowing who bought the bonds at a discount.
According to reports by The Edge in January, Jho Low's companies flipped the bonds for a RM559 million profit by selling it mostly to Malaysian pension funds and insurance companies. - Mkini